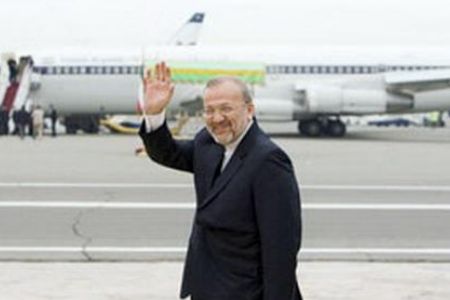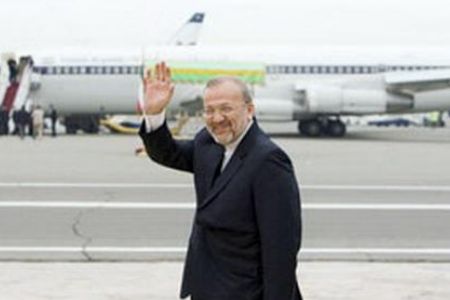 Iranian Foreign Minister Manouchehr Mottaki has arrived in the Togolese capital Lome on the third leg of his tour of Africa.
Mottaki was welcomed by Togolese Foreign Minister Kofi Esaw in the early hours of Saturday (local time), IRNA reported.
Mottaki and his delegation are scheduled to meet with the president of Togo and a number of other officials of the West African country.
On the second leg of his African tour, the Iranian foreign minister held talks with Ghanaian President John Evans Atta Mills on Friday.
In the meeting, Mills said that Accra appreciates its political relations with Iran and added that there is still room to upgrade economic ties between the two countries.
"We are eager to cooperate with Iran, since Iran has expertise that we would like to make use of," he added.
The Iranian foreign minister also called for stronger ties between the two nations, noting that Iran is ready to share its oil and gas industry expertise as well as its experiences with agricultural and irrigation systems with the West African country.
Mottaki started his African tour on Thursday in Burkina Faso, where he met President Blaise Compaore in the capital Ouagadougou.
In the meeting, Mottaki said the Islamic Republic has placed a high priority on its ties with African countries as part of its foreign policy approach.
Several economic and trade agreements were signed during Mottaki's visits with Burkinabe officials, which a group of businessmen and private sector representatives from Iran and the African country also attended.
In recent months, Iran has made serious efforts to reach out to Africa.
In a meeting with visiting Kenyan Parliament Speaker Kenneth Marende on Thursday, Iranian Majlis (Parliament) Speaker Ali Larijani stated that the Islamic Republic of Iran is committed to helping the continent eliminate the remaining vestiges of colonialism.