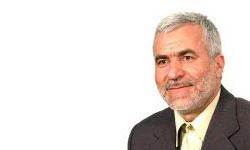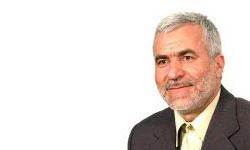 A senior Iranian lawmaker dismissed the US sanctions against Iran as ineffective, underlining that Tehran will continue its peaceful nuclear program irrespective of all pressures.
Member of the parliament's National Security and Foreign Policy Commission Avaz Heidarpour said contrary to Washington's claims, the US-engineered sanctions against Iran have nothing to do with Tehran's nuclear energy program.
He said Washington must not expect any change in the Islamic Republic's nuclear policies as they are tied to the country's national interests.
"The US has imposed the sanctions to humiliate the Iranian nation," he pointed out.
The legislator stated that the US has no other choice but to recognize the rights of the Iranian nation and revise its policies toward Tehran.
Late in August, Supreme Leader of the Islamic Revolution Ayatollah Seyed Ali Khamenei underlined the importance of resistance economy for Iran, saying that Tehran can deter the western states' plots and also maintain its progress this way.
Despite Iran's compliance with the NPT, Washington and its Western allies accuse the country of trying to develop nuclear weapons under the cover of a civilian nuclear program, while they have never presented any corroborative evidence to substantiate their allegations. Iran denies the charges and insists that its nuclear program is for peaceful purposes only.
Political observers believe that the United States has remained at loggerheads with Iran mainly over the independent and home-grown nature of Tehran's nuclear technology, which gives the Islamic Republic the potential to turn into a world power and a role model for the other third-world countries.