Iran
North America
Iranian President: US Numerous Problems Revealed by Trump, Biden's Debate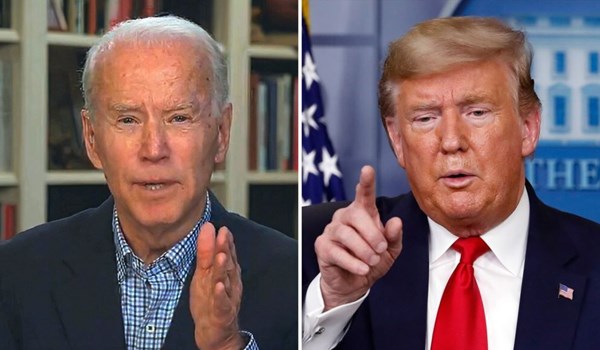 Iranian President Hassan Rouhani said that the Tuesday night debate between the two US presidential candidates disclosed how much the country is engaged in internal problems.
"They (the Americans) had the worst management of coronavirus, on one hand, and they are facing the highest rate of unemployment today, on the other hand. The conditions of internal unrests inside the US is worse than the past and they have gained no victory in foreign policy, not only about Iran but also about the region, the Pacific, Europe and NAFTA," President Rouhani said, addressing a cabinet meeting in Tehran on Wednesday.
He added that a country which faces such a high number of problems naturally attempts to divert attentions to outside the US, adding that they then hatch plots against Iran.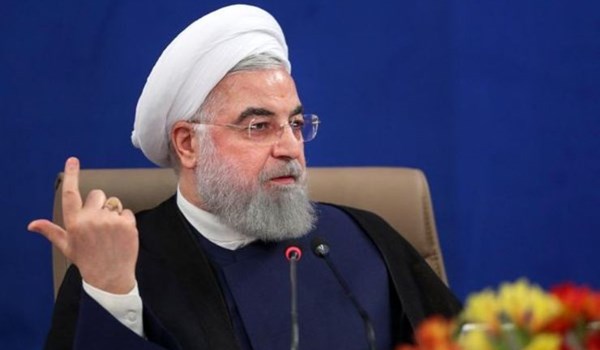 Iranian Pesident Hassan Rouhani
"Today, the US is using the most hostile, most criminal and most terrorist policies against the Iranian nation and 84 million people of Iran," Rouhani said, referring to Washington's harshest-ever sanctions against his country.
Democratic vice presidential candidate Sen. Kamala Harris (D-Calif.) stated that President Donald Trump "denigrated" the office of the presidency on Tuesday with his performance during a combative and often personal first debate with former Vice President Joe Biden.
"I think that the American people deserve to have an ability to compare and contrast the candidates, and I think tonight provided a very clear contrast," Harris noted on CBS after the debate.
"On the one hand, you have Joe Biden who looked into the camera, who spoke to the American people continuously, who understood who was important on that stage, which is American families," Harris said of her running mate.
"And then you have Donald Trump, who really I think really denigrated the office of the president of the United States as much as he has done over the course of the last four years," she added.
Harris also defended Biden for dodging a question about whether he supports getting rid of the filibuster and expanding the Supreme Court should Democrats win the White House and the Senate, announcing Biden was right to keep the focus on the current battle over Republicans' efforts to confirm Judge Amy Coney Barrett so close to Election Day.
The senator's comments followed what was a bruising and grueling 90-minute debate between Trump and Biden, the first of three slated for the next few weeks.
The tone of the event was frequently personal and the two candidates regularly interrupted one another and lobbed insults.
Both Trump and Biden attacked one another's intelligence. Biden dismissed Trump as a "liar" and a "clown", at one point declaring him the "worst president that America has ever had".
Trump repeatedly brought up Biden's son, Hunter Biden, accusing him of profiting off of his father's position as vice president and claiming that he received "dishonorable" discharge from the US military for a cocaine habit.