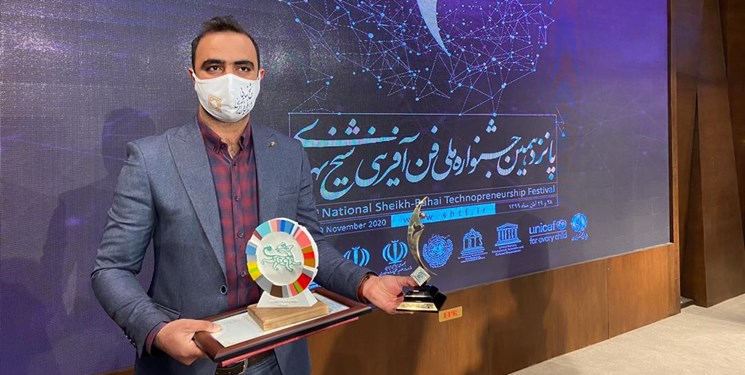 An Iranian engineer graduated from Amir Kabir University of Technology has managed to extract heavy metals from bitumen for the first time in the world, outpacing Canada in developing the technology.
"Vanadium pentoxide is a strategic product used in the oil, acid, battery and alloy industries," Hossein Bahrami, with a master's degree in petroleum engineering from Amir Kabir University of Technology, told FNA.
It is the first time that the valuable materials is extracted from bitumen, he said, adding that Canada has been researching this technology for about 16 years but has not yet been able to develop it.
"Vanadium pentoxide is extracted from natural bitumen in several processes. Until now, natural bitumen was sold raw, but now we use this technology to divide natural bitumen into two bitumens with different ash percentages and then extract this product from heavy bitumen," Bahrami said.
In a relevant development in October, Iranian researchers at Amirkabir University of Technology had also produced gasoline and petrochemical products with natural gas through a clever and low-cost method.
"The use of oil in production of catalysts is highly expensive, and in this project we used natural gas and converted the gas into light olefins by MTO method," Eshaq Moradian, one of the researchers, said.
"Also, in this project, we used ultrasonic waves in the catalytic design and fabrication stage as well as the nano properties of the materials to reduce the fabrication reaction time and decrease the conventional refinery costs," he added.
Moradian underlined that the project is ready for exercise at petrochemical industries and gasoline refineries.