Iran
Iranian Scientists Develop Home-Made Robotic System to Help Disabled People Walk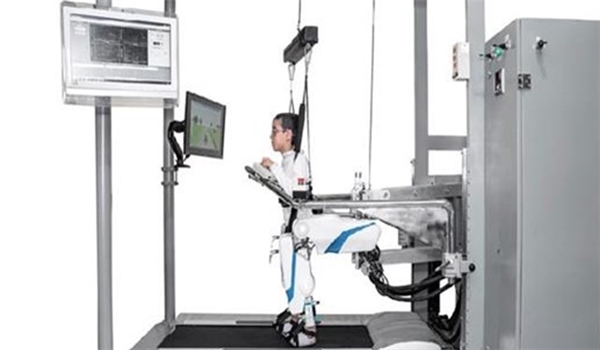 Iranian researchers have developed a new robotic system that can help people who have lost their ability to walk due to a stroke, spinal cord injury and MS to exercise walking.
"The rehabilitation robot trains people who have had a stroke, spinal cord injury and MS to take steps so that their joints and muscles do not weaken and plays an effective role in increasing their quality of life," Amin Asadi, the deputy CEO of the knowledge-based company which has developed the robot, said on Wednesday.
He added that the home-made robot's price is one fifth of the price of robots imported from foreign countries.
Iranian scientists have made good progress in manufacturing different types of robots.
The Iran-made humanoid robot Surena entered a new chapter with its 4th generation version unveiled at the University of Tehran in December.
The fourth version of Surena, Iranian humanoid robot, was unveiled during a ceremony in the faculty of engineering of the University of Tehran, with Vice President for Scientific and Technological Affairs Sorena Sattari in attendance.
The robot has taken four years to be developed. It stands 170 cm tall, weighs 70 kg, and is able to walk at the speed of 0.7 km/hr.
It can move around the sides, backward and on rough surfaces while remaining upright on uneven ground and is able to lift objects, recognize faces, shake hands, and also kick a soccer ball.
Surena also has the ability to detect 100 voice commands in addition to listening, speaking and converting text into speech; visual ability and the ability to recognize 100 different objects are other features of this robot.