Iran
Middle East
Technology
Iranian Scientists Develop New Systems to Help Patients with Spinal Cord Injury
Iranian researchers could produce two new systems which enable patients with spinal cord injury to stand, walk and cycle.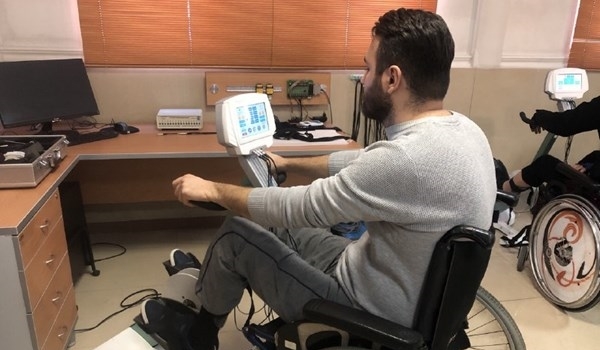 The systems, called Parawalk and Paracycle, are actually portable microcomputers with a microprocessor chip that performs the work of the motor cortex in creating and controlling movement in the paralyzed organs.
This microcomputer transmits electrical signals to the motor nerves, causing the paralyzed muscle to contract and create movement in the paralyzed organ.
According to Abbas Erfanian, the head of Neurological Research Center of Science and Technology University of Iran and the manager of the project, Parawalk is the second edition of the system which was first produced in the US.
"Only two US and German companies have produced Paracycle and Iran is the third manufacturing country," he added.
Wearable robotics are helping paralyzed patients walk again.
Functional electrical stimulation (FES) applies small electrical pulses to paralyzed muscles to restore or improve their function. FES is commonly used for exercise, but also to assist with breathing, grasping, transferring, standing and walking. It can also lead to improved bladder and bowel function.