Iran
Iranian Students Stage Gathering to Reiterate Nuclear Progress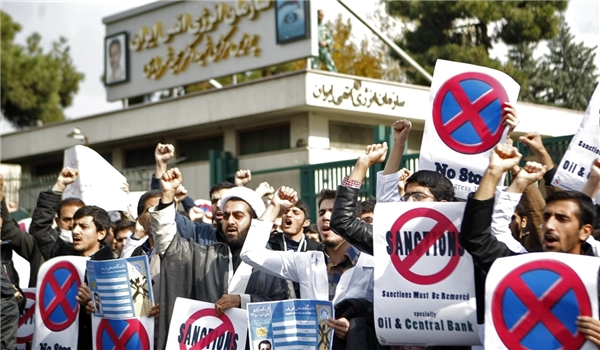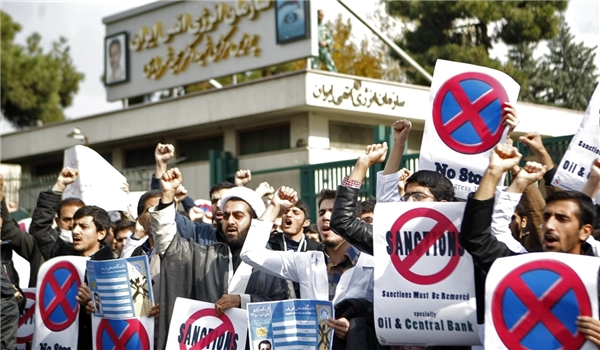 As talks between Iran and the six world powers are underway in Vienna to strike a final deal over Tehran's nuclear activities, a large number of Iranian university students gathered in front of the building which hosts Tehran nuclear research reactor on Sunday to stress that they would never allow retreat on the country's nuclear path.
The Iranian students chanted slogans, including "Arak heavy water reactor is our redline", "Iran's missile industry is not negotiable", "Nuclear energy is our inalienable right" and "We as the students don't allow the country's progress to stop".
They also called on the Iranian negotiating team to keep vigilant against plots hatched by the US and its allies to prevent Iran's progress in the field of nuclear technology.
The students issued a statement at the end of their gathering.
"We only accept an agreement which respects our redlines for continued nuclear progress, operation of research centers and our centrifuges, as well as removal, and not suspension, of all sanctions and of course, no inspection (of the nuclear installations) beyond the safeguards," a part of the statement read.
The gathering was held amid intense nuclear talks between Iran and the Group 5+1 (the US, Russia, China, Britain and France plus Germany) in Vienna as the seven nations have only less than one day to work on a final deal.
This is the tenth and last round of talks between Iran and the sextet.
Iran and the six major world powers had 9 rounds of nuclear negotiations after inking an interim agreement in Geneva on November 24, 2013. The 9th round of the talks included two days of trilateral talks among Iranian Foreign Minister Mohammad Javad Zarif, US Secretary of State John Kerry and EU's Chief negotiator Catherine Ashton as well as an hour-long multilateral meeting between the Iranian and G5+1 top negotiators in the Omani capital on November 11 without any tangible results.
In July, Tehran and the six countries agreed to extend negotiations until November 24 after they failed to reach an agreement on a number of key issues.