Iran
North America
Iranian Students: US Resorts to Talks to Escape Tragic Situation in Region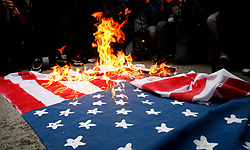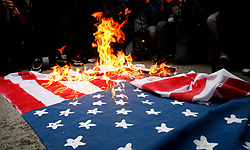 Iranian students reiterated on Tuesday that the country does trust the US officials' remarks about their willingness to hold bilateral talks with Tehran, and said Washington has resorted to talks with Iran to escape from the tragic situation that it is facing after its failures in the region.
"After its disgraceful withdrawal from Iraq, being entrapped in Afghanistan and the heavy defeat in the 8-day war in Gaza, the US has stuck in the Syrian quagmire and resorted to talks with Iran to go out of the current impasse and prevent collapse of its watchdog in the region, that is the Zionist regime," The Iranian Students' Islamic Society Union said in a statement on Tuesday.
The statement also said that the Zionist regime and the US should know that they will not achieve their goals, and that Iran will give a proper response to their plot.
In similar remarks, today, Iranian Foreign Minister Ali Akbar Salehi said Iran is deeply distrustful of US officials' offer of direct talks with Iran.
"My colleagues are constantly and precisely monitoring the United States' declared stances (on Iran) and its performance but no change has been detected in the US hostile policies towards the Iranian nation," Salehi said.
Iranian officials say conditions are not ripe for direct talks between Iran and the US, reiterating that Washington should drop its hostile policy against Iran first.
The United States and Iran broke diplomatic relations in April 1980, after Iranian students seized the United States' espionage center at its embassy in Tehran. The two countries have had tense relations ever since, but have shown willingness to attend talks to help resolve regional issues, including security in Iraq. Yet, the two countries have avoided talks on bilateral issues for the last thirty years.
Earlier this month, Washington reiterated its demand for immediate talks with Tehran, with Clinton saying that the United States is open to bilateral talks about Iran's nuclear program if Tehran is ready.
Responding to a question in a forum attended by a group of officials, experts and diplomats from the United States and the Middle East in Washington at the time, Clinton called Iran the hardest issue she has dealt with as secretary of state, and stressed that the Obama administration is prepared for bilateral talks with Iran.