Iran's Air Defense shield as "Real Iron Dome"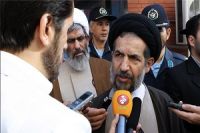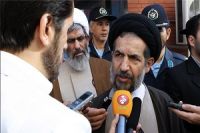 Vice-Speaker of the Iranian Majlis (Parliament) Mohammad Hassan Aboutorabifard praised Khatam ol-Anbia Air Defense Base for its strong protection of the country's airspace from possible enemy threats, and said Iran's skies are the safest in the region for the passing flights.
According to Fars News Agency, Aboutorabifard told reporters on Monday, "Today Iran's Air Defense System has provided our country with an Iron Dome in its real sense and Iran's airspace is the safest in the region."
He noted that Iran's Air Defense has the highest deterrence power in the region.
Aboutorabifard recalled that a senior US Army official recently acknowledged Iran's high defensive power by saying that Iran has harnessed the US military in the Middle East region.
He reiterated that Iran's military power was the root cause of the Israeli regime's defeat in its 33-day war on Lebanon back in 2006.
On Friday, Commander of Khatam ol-Anbia Air Defense Base Brigadier General Farzad Esmayeeli said that the Iranian armed forces' defensive preparedness in both software and hardware arenas has not left any chance for enemies to stage successful attacks on the country's territories.