Economy
Iran
Middle East
North America
World News
Iran's condensate refineries take teeth out of US sanctions
Iran is about to stop exporting gas condensates and instead process the ultra light oil in its new refineries to produce higher-value chemicals, Minister of Petroleum Bijan Zangeneh has said.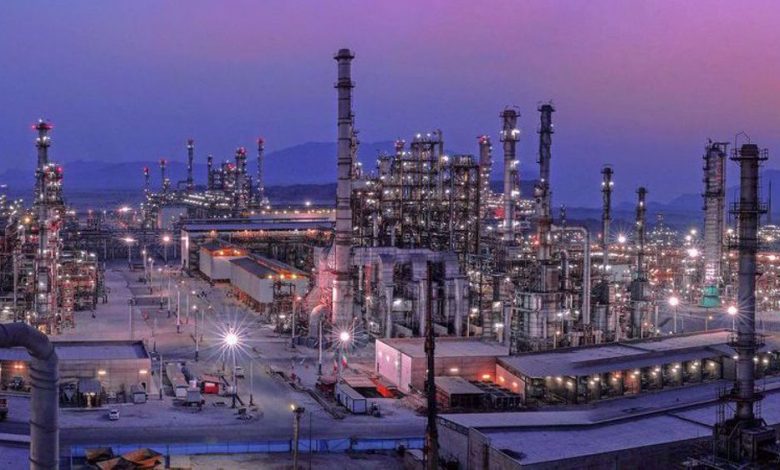 Iran exported much of its condensate to Asia, with South Korea and Japan being major customers, but US sanctions in 2018 led to a sharp decline in the exports.
The sudden halt meant Iran had to store large volumes of condensate in oil tankers, incurring high demurrage costs, but the country largely avoided the expense and disruption thanks to the operation of two major refineries in the country.
Zangeneh said on Monday all Iranian condensate exports will stop in the current Persian year that ends in March 2021. They will be processed in the Persian Gulf Star and Siraf condensate refineries to produce gasoline and naphtha.
Naphtha is a gasoline blending component and a feedstock for plastics and other petrochemical products. Asian customers favor Iran's South Pars condensate for its rich naphtha yield compared to other grades.
South Korea was the biggest client of Iranian condensate with 300,000 barrels per day (bpd), but the country stopped the imports even before the US sanctions came into effect in November 2018. The United States is reportedly pushing its condensate and also naphtha on South Korea.
Before February, about 130,000 bpd of Iran's gas condensate was used in its petrochemical plants, while another 80,000 bpd went to domestic condensate refineries not including the Persian Gulf Star.
The Persian Gulf Star Refinery currently receives 420,000 bpd of gas condensates. Its third phase was opened in February which made Iran self-sufficient in gasoline. The completion of the fourth phase will open another 60,000 bpd capacity for condensate feedstock.
Iran is building another refinery, the $2.8 billion Siraf plant, with a capacity to process 360,000 bpd of gas condensate. It includes six processing units, each with a capacity to turn 60,000 bpd of condensate into better value-added products.
The country expects its condensate production to hit 1 million bpd.
The launch of the Persian Gulf Star Refinery's third phase in February also raised the overall gasoline production capacity to 105 million liters a day.
Despite being a major oil producer for decades, Iran struggled to meet its domestic fuel needs for years because of a lack of refining capacity which made the country prone to foreign sanctions.
However, when US President Donald Trump decided in May to reimpose sanctions on the Islamic Republic, he ruffled no feathers among fuel purveyors in Iran.
Iran produced less than 50 million liters per day of gasoline before the former Obama administration imposed sanctions on Tehran in 2011 when consumption stood at about 60 million liters a day. That meant the country had to purchase around 10 million liters per day from international vendors.
Last summer when overall gasoline consumption stood at 91 million liters, Iran's production capacity had already surpassed 93 million liters, according to figures provided by Ministry of Petroleum.
The construction of the Persian Gulf Star Refinery with 3.5 billion euros ($4.7 billion) of investment began in 2006 and the first phase came into operation in April 2017 and the second phase last June.