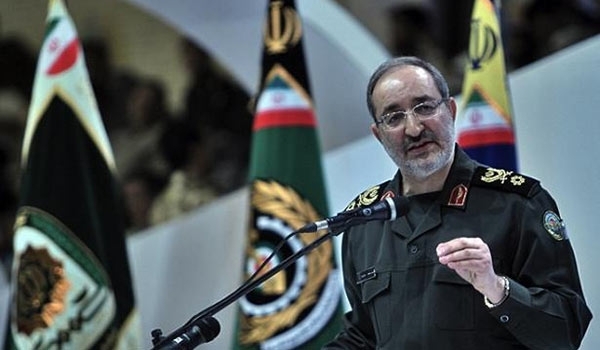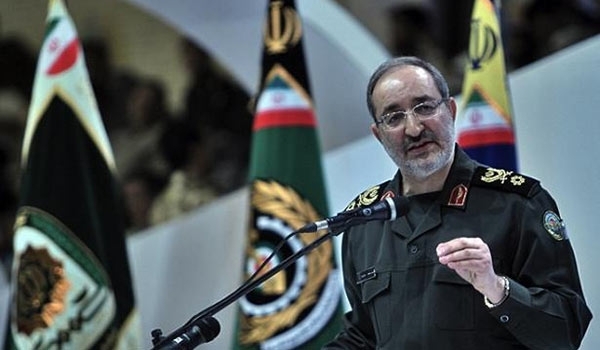 Deputy Chief of Staff of the Iranian Armed Forces Brigadier General Massoud Jazzayeri rejected any possibility for Tehran-Washington rapprochement.
"The Iranian nation never forgets the wounds put on its body by the crimes of Britain, the US and their allies," Jazayeri said, addressing a gathering in Tehran on Wednesday.
"Given the US arrogant nature, there won't be any resumption of relations with that country," he stressed.
Jazzayeri underlined that given the attempts made by the super capitalist and Zionist systems to loot countries, the freedom-seeking states should increase their power in all fields, adding that the successful experience of the Islamic Revolution correctly shows that the hegemonic powers and the US will be brought to their knees when they are confronted with firm resolve.
In relevant remarks in November, Jazzayeri condemned the US cruelties and animosities towards Iran, and said Tehran could not trust Washington.
"Most of the Muslim world's problems are the result of the arrogant and expansionist performance of the hegemonic powers, headed by the US, and the tragedies that Islamic countries have faced, are so much that we cannot have even an iota of trust in the Americans," he said in Tehran.
Reminding the US disloyalty to its promises to Iran in the past, Jazzayeri said, "It is obvious that from now on, we will not have even an iota of trust in the promises of the hegemonic powers."
Also in December, Jazzayeri emphasized that he was pessimistic about the attainment of desirable results in Iran's nuclear talks with the six world powers (the US, Russia, China, Britain and France plus Germany), although both sides continued the negotiations seriously.
"We shouldn't pin so much hope on getting a desirable conclusion from the negotiations," he told reporters on the sidelines of a students congress in Tehran.
"The opposite party to the talks is not interested in the settlement of our issues based on justice and our legal and international rights," the senior commander added.
Jazzayeri warned that the world powers and their allies were, in fact, attempting to prevent Iran from gaining and using its sources of power, specially in the field of economy.