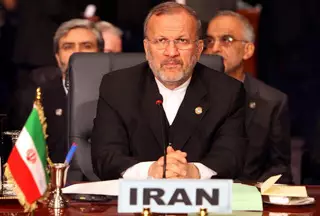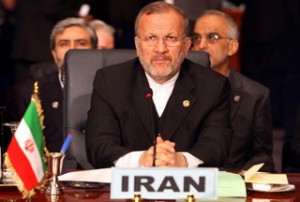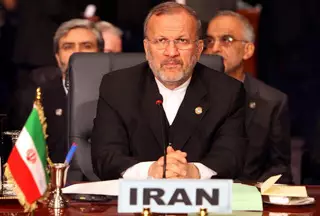 Iranian Foreign Minister Manouchehr Mottaki lays out views on how effective a nuclear weapon can be in pushing through foreign policy.
Delivering a speech at the Foreign Ministry, Mottaki said that nuclear weapons had not helped world powers end global crises in their favor during the past two decades.
"Looking back at the past 20 years, we can see that the world faced numerous crises, wherein global powers had a role to play. Those powers had stockpiles of the most threatening weapons, but they ultimately did not come to their help," he said.
"One of our arguments is that nuclear weapons have lost their efficiency. If they could solve anything, why did they not protect the Soviet Union from collapse, although it had stockpiles of nuclear weapons? Why did they not prevent US failure in Iraq, Afghanistan and Palestine?" he asked.
The Iranian foreign minister also said that the popularity of Western countries among Middle Easterners had dramatically plummeted in the last forty years.
"Polls on US and Western popularity have turned upside down. If their popularity passed the 80 percent mark in the 70s, it has now dropped to 20 percent, and hostility toward them has risen to 80 percent," said the foreign minister.
Mottaki comments come as Israel, the US, and their European allies continue to persist that Iran has intentions to build a nuclear bomb. Iran has categorically rejected the allegations as politically motivated.
Iran, unlike the atomic-armed Israeli regime, is a committed member of the nuclear Non-proliferation Treaty (NPT) and its civilian nuclear program is under the strict supervision of the UN nuclear watchdog.