North America
Europe
Iran
Middle East
Iran's FM: US, EU Should Avoid Excessive Demands in JCPOA Talks
In order for the next round of negotiations on the revival of the 2015 Iran nuclear deal to achieve rapid progress, the US and the European parties must refrain from making excessive demands and any request beyond the JCPOA, the Iranian foreign minister said.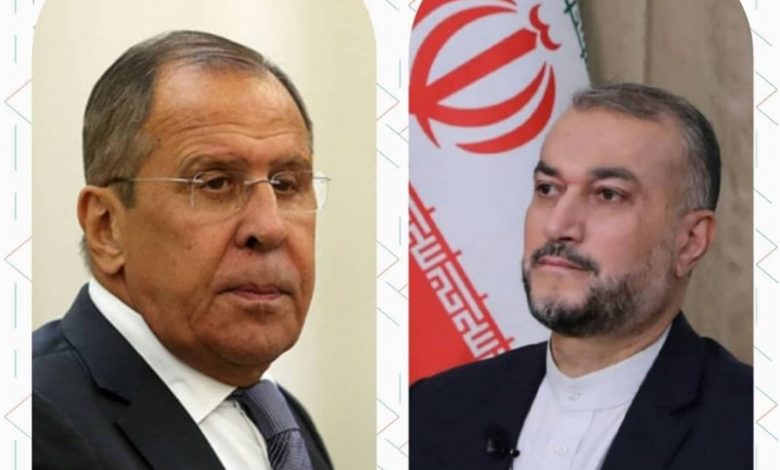 In a telephone conversation on Saturday, Hossein Amirabdollahian and his Russian counterpart Sergei Lavrov discussed a range of issues, focusing on the upcoming round of Vienna talks to salvage the Joint Comprehensive Plan of Action.
Hailing Russia's "constructive and positive" stances on Iran's nuclear activities and pointing to a recent agreement with the JCPOA coordinator on the resumption of the Vienna nuclear talks between Iran and the P4+1, Amirabdollahian said the negotiations will make rapid progress if the European and American parties abandon excessive demands, avoid making any request beyond the JCPOA, and adopt a realistic and constructive approach.
He said Iran has taken into account the record and course of the previous rounds of JCPOA negotiations and will vigorously pursue its demands in the upcoming talks.
There is no doubt that the Islamic Republic will be serious in the negotiations and that all parties ought to resume honoring their commitments, Amirabdollahian stated.
On the fresh sanctions that the US has imposed on Iran, the foreign minister said Tehran is doubtful about the intents of Washington, but if the Americans return to their JCPOA commitments in full and have no further demands, Iran will resume honoring all of its commitments as well.
Highlighting Iran's constructive cooperation with the International Atomic Energy Agency (IAEA), Amirabdollahian said while Tehran will proceed with technical cooperation with the IAEA, the UN nuclear agency's director general must avoid adopting political stances.
For his part, Lavrov stressed the importance of revival of the JCPOA, saying all parties, above all the US, should return to their commitments.
Moscow has always stressed the need for the US to stop its destructive measures regarding the JCPOA, the top Russian diplomat said.
Elsewhere in the conversation, the two ministers emphasized the necessity for the delivery of humanitarian aid to Afghanistan, calling for the formation of an inclusive Afghan government.
Amirabdollahian also touched on the latest developments in the Caucasus, saying Iran would support the regional negotiations within the 3+3 framework or other agreed upon formats for the settlement of issues in the Caucasus and promotion of regional cooperation.