Iran
Iran's Hispan TV wins prestigious journalism award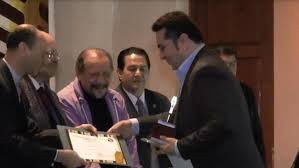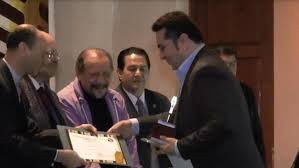 Iran's Spanish-language news channel, Hispan TV, has succeeded in winning the prestigious Golden Microphone Award for the best international Spanish TV channel in Mexico.
Hispan TV Director Ali Ejaredar received the award from Mexico's National Association authorities during a ceremony in the capital, Mexico City, on Wednesday.
In the event, which was attended by officials from the Iranian Embassy in Mexico as well as Spanish-speaking media's prominent figures, Ejaredar expressed the Iranian channel's appreciation for the Mexican people's support for the broadcaster.
The Iranian channel won the prize for the diversity of its programs and broadcasting activities.
Hispan TV journalist Roberto de la Madrid received the Journalist Club of Mexico's annual International Journalism Award on March 25, 2014.
Hispan TV, whihc was launched in December 2011, is the first Spanish-language TV network in the Middle East.