Iran
Iran's Judiciary Chief: US Escaping from Syria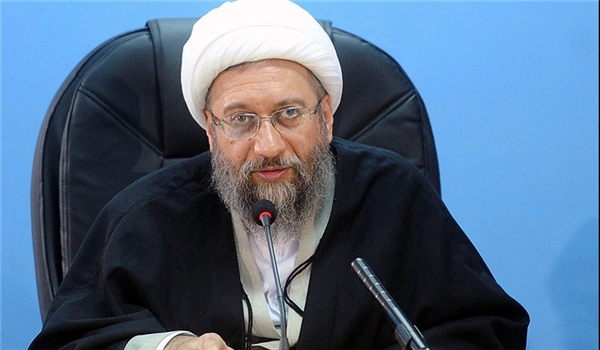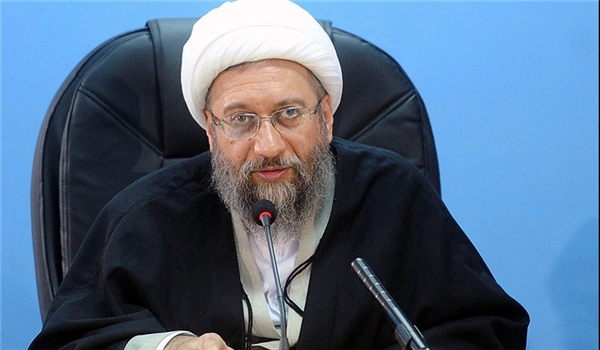 Iran's Judiciary Chief Sadeq Amoli Larijani underlined that the US has been forced to pull its forces out of Syria, adding that annihilation of the ISIL was the result of the Syrian people and government's resistance and their allies' support.
"The US withdrawal is actually escaping forward and today, they are leaving Syria with this claim that they have defeated the ISIL, while the entire world knows that the Syrian people's victory and defeat of the ISIL was the result of the Syrian people and its legal government's resistance and the Islamic Republic's support for the resistance front," Amoli Larijani said, addressing the judiciary officials in Tehran on Monday.
He added that irrespective of the US claims for its pullout from Syria, the world people know the reality very well.
On Wednesday, US President Donald Trump said the US forces would be pulled out from Syria since the ISIL terror group had been defeated there.
In Russia, Kremlin Spokesman Dmitry Peskov said that the presence of the US forces in Syria does not help the political and diplomatic settlement of the crisis in the Middle Eastern country.
"The presence of the US forces on the Syrian soil does not help reach the political and diplomatic settlement. Of course, the involvement of Washington in the relevant talks under the UN bumbershoot, the harmonious work of the US officials with (UN Envoy for Syria Staffan) de Mistura in the interests of this settlement would contribute to reaching this final goal," Peskov told Russia's Channel One.
The Kremlin spokesman recalled that the US presence in Syria was in violation of international law, adding that in some areas under the US control, there was a humanitarian catastrophe and terrorists were being equipped with weapons.
The spokesman also recalled that the US forces were "always withdrawing from some places," like Afghanistan and Iraq where the US troops remain stationed for years.