Iran
Iran's message must be heard by the world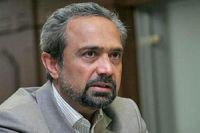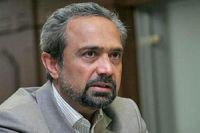 Iranian president's chief of staff, Mohammad Nahavandian, stressed on Saturday that the world should hear the Islamic Republic of Iran's message regarding its opposition against extremism.
According to IRIB World Service, Nahavandian, in a ceremony held for introducing the new head of Iran's culture and Islamic communication organization said: "The message of moderation of the Iranian nation in Iran's election on June 2013 led to the issuance of "world against violence and extremism" resolution which was proposed by the president of Iran, Dr. Hassan Rouhani, at the UN General Assembly.
He called enactment of this resolution as a sign of the Islamic Republic's legitimacy and added: "There is a huge number of welcoming hearts towards the logical words and the culture and Islamic communication organization has a critical duty after the ratification of this resolution."
Nahavandian also referred to the enemies' Islamophobia, Iranophobia and Shia-phobia sedition and added: "Now that the Islamic Iran has hoisted the flag of campaign against violence, it should use this opportunity to echo Islam's message of moderation."
The UN General Assembly ratified the resolution proposed by Iran called World against Violence and Extremism (WAVE) by the overwhelming number of members' votes.