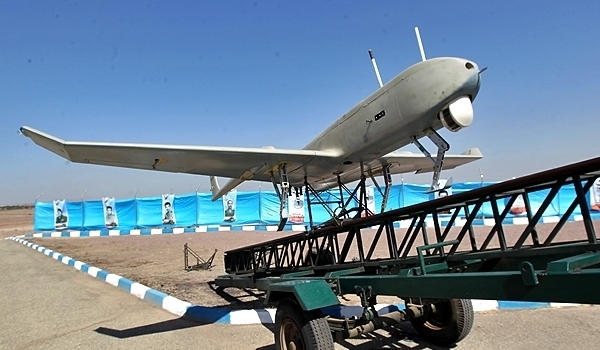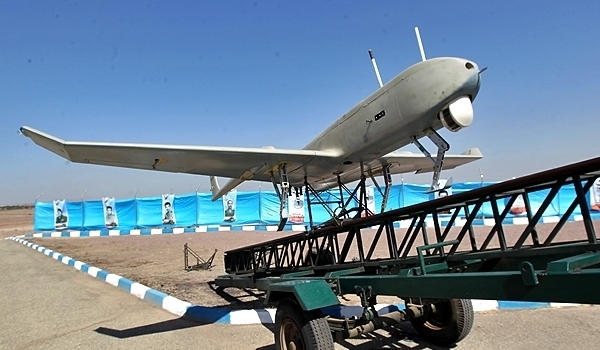 Iran's new state-of-the art reconnaissance drone, Mohajer M2, will fly during a major military drill codenamed Beit-ul-Muqaddas 28 in Isfahan province in Central Iran on Monday.
"Mohajer M2 weighing 90 kilograms will fly at an altitude of 11,000 feet on a reconnaissance mission for two hours," Iranian Ground Force's Drone Team Commander Reza Khaki told reporters on the sidelines of Beit-ul-Moqaddas 28 military drills on Monday.
He said that Mohajer M2 will send real-time images to the command center during its reconnaissance mission against the hypothetical enemy.
"A complete flight team with drones and equipment, launch-pads and vehicles carrying the air force officers for coordination between the Ground and Air Forces will be present in the military drills zone," Khaki added.
Beit-ul-Moqaddas 28 military exercise started in two provincial regions in Central Iran on Sunday in a ceremony attended by Commander of the Iranian Ground Forces Brigadier General Ahmad Reza Pourdastan.
The drills started with fire-testing of two Army rockets in Kashan's Maranjab Desert and Isfahan's Nasrabad region.
The Iranian Armed Forces have recently test-fired different types of newly-developed missiles and torpedoes and tested a large number of home-made weapons, tools and equipment, including submarines, military ships, artillery, choppers, aircrafts, UAVs and air defense and electronic systems, during massive military drills.
Defense analysts and military observers say that Iran's wargames and its advancements in weapons production have proved as a deterrent factor.
In a relevant development in recent months, the Islamic Revolution Guards Corps (IRGC) showed the newly-designed model of its longest-range drone, Shahed (Eye Witness) 129, during the annual February 11 rallies on the occasion of the 37th anniversary of the victory of the Islamic Revolution in Iran.
The new model whose features haven't been revealed yet to the public is different from its predecessors, at least, in appearance. Yet, it could be said that the aircraft's nose has gone under some changes.
The Shahed 129, which was unveiled in September 2012, is capable of carrying out eight combat and reconnaissance missions for 24 hours and has a flying range of 2,000 km.
The IRGC announced in February that its Shahed 129 unmanned aerial vehicle (UAV) is providing combat support to the resistance front in the war on terrorism in Syria.
The drone also enjoys an effective operational radius of 1,700 km, datalink range of 200km, flight endurance of 24 hours, and a flight ceiling of 24,000 feet.
The IRGC launched mass-production of the indigenously developed drone in September 2012. The drone was displayed recently in an armed configuration, carrying four guided missiles loaded on two twin-launchers, carried underwing. The State TV said the drone can carry up to eight weapons, designed to hit stationary and mobile targets alike.
Shahed 129 is a powerful platform with significant more payload capacity, compared to other similar drones. Its external shape reflects significant advancement in composite materials fabrication, including the production of large airframe and structural elements. Strike missions employing guided weapons also indicate the evolution of compact yet capable sensors and datalinks, enabling the relay of target images and engagement of such targets in real time, over considerable distances.
According to IRGC Commander Brigadier General Mohammad Ali Jafari, Iran is currently marketing the Shahed 129 UCAV for export to potential international customers.