Economy
Iran's Oil Minister: 'Sanctions, an opportunity for usage of domestic capacities'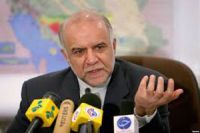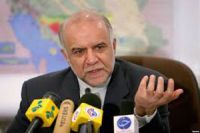 The Islamic Republic of Iran's Oil Minister, Bijan Namdar Zanganeh, has pointed out that the West's unilateral sanctions against Iran raise an appropriate opportunity for application of Iran's domestic capacities, in order to foil these sanctions.
In a televised interview with IRIB on Monday night, the minister went on to say that sources should be utilized and managed.
He underscored the capacity for export of oil and natural gas should be boosted and this is a must for the Iranian nation.
In further remarks, he referred to East Asia and Southeast Asia as the main demand markets for Iran's oil in the future, while adding that oil should assist Iran's foreign diplomacy, and the higher the rate of export and production, the more powerful Iranian negotiators would be in the future talks.