Africa
Iran's role in Muslim world, undeniable: Senegal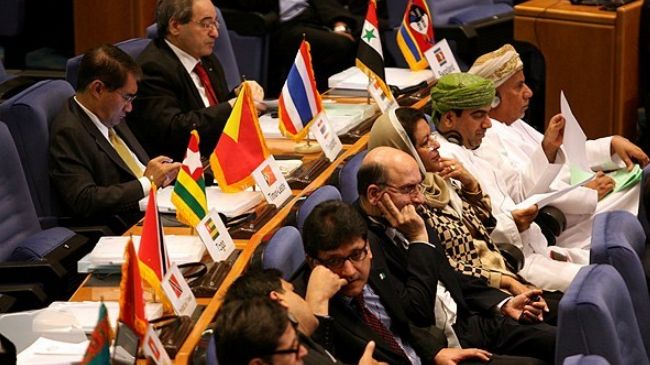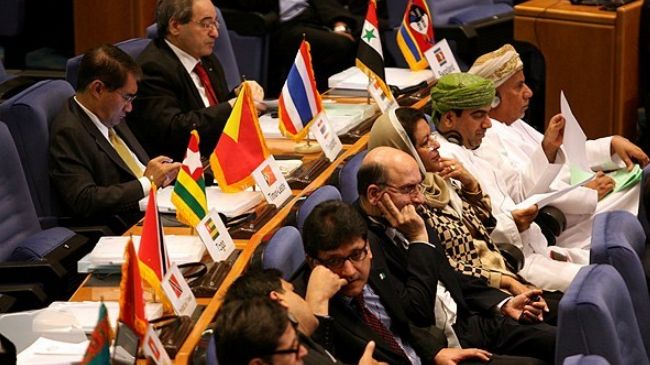 Senegal's Foreign Minister Alioune Badara Cissé says Iran's role in the Muslim world and in establishing peace among Muslim countries is undeniable.
Praising the level of interaction among countries participating in the 16th Summit of Non-Aligned Movement (NAM) in Iran's capital, Tehran, Cissé said holding this meeting in the Islamic Republic reflects the country's influence among Muslim states.
Cissé said one of the most important issues that would be discussed in the summit is the Syrian crisis.
More than 100 countries are partaking in the NAM meeting which kicked off at the expert level in Tehran on Sunday.
At the opening ceremony of the NAM expert-level meeting, Iran assumed the rotating presidency of the movement for three years. Egypt's Ambassador to the United Nations Mootaz Khalil formally handed over the presidency to Iran.
The two-day foreign ministerial meeting of the NAM summit has begun and is currently underway in the Iranian capital.
Meanwhile, upon arriving in Tehran, Niger's Foreign Minister Mohammed Bazoum expressed hope the NAM summit would take firm steps towards establishing global peace and resolving disagreements among nations.
Antoine Gambi, the foreign minister of the Central African Republic, also described the hosting of the NAM summit as a great success for Iran in political and international arenas.
Eritrean Foreign Minister Osman Saleh Mohammad, who is also in Tehran to attend the NAM meeting, said developing countries could use this opportunity for interacting with other nations.
The meeting of the heads of state and government of the NAM member states will open on Thursday with an inaugural speech by Leader of the Islamic Revolution Ayatollah Seyyed Ali Khamenei.
NAM, an international organization with 120 member states, is considered as not formally aligned with or against any major power bloc.