Iran
Iraq
Middle East
Qasem Suleimani
Iran's Shamkhani Meets Iraqi Officials in Baghdad
Secretary of Iran's Supreme National Security Council (SNSC) Ali Shamkhani held talks with top officials in Baghdad, including Chief of Iraq's Intelligence Service (IIS) Mustafa al-Kazemi, about issues of mutual interest.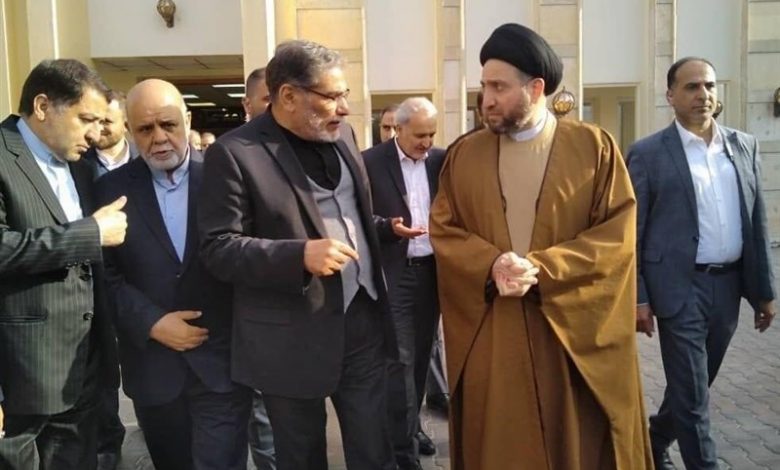 In the meeting with Kazemi on Sunday, Shamkhani pointed to the US government's recent move to assassinate Iranian and Iraqi commanders and said the "cowardly assassination" of the commanders of the Resistance Axis, Lt. Gen. Qassem Soleimani and Abu Mahdi al-Muahdis, was the outcome of a strategic mistake by US President Donald Trump and "the evil team" in the White House.
"The countdown to the expulsion of America from the region began in the early morning of Friday, Jan. 3," he added, referring to the day when a US drone attack in Baghdad killed the two commanders and a number of their companions.
Shamkhani further emphasized that participation of millions of people in historic rallies against US military presence in Iraq proved that the Arab nation is the flag-bearer of ousting the US from West Asia.
Kazemi, for his part, expressed his gratitude to Iran for playing an effective role in combatting terrorism and boosting stability and security in the region.
Later on Sunday, Shamkhani met with some other Iraqi political officials, including Leader of National Wisdom Movement Seyed Ammar al-Hakim and Hadi al-Ameri, the head and secretary general of the Badr Organization.
Heading a high-ranking political and security delegation, Shamkhani arrived in Baghdad on Saturday for a two day visit that included negotiations with senior Iraqi officials on regional developments and on Tehran-Baghdad relations.