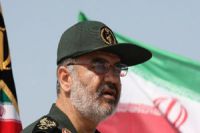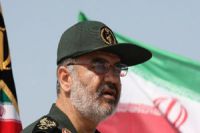 The deputy commander of the Islamic Revolution Guards Corps (IRGC) says Iran's domestically manufactured unmanned aerial vehicles are more sophisticated than the United States' ScanEagle drones.
According to IRNA, Brigadier General Hossein Salami said on Tuesday, "The technology used in the ScanEagle is very old and our UAVs are much more advanced than them".
Salami added, "Iran can be considered one of the leading [UAV manufacturing] countries" with its "stealth, very long-range, and accurate UAVs".
Commenting on the ScanEagle drone, which the IRGC captured after it entered the country's airspace over the waters of the Persian Gulf, the senior Iranian commander said, "IRGC forces have the technology to respond to any act of aggression and to bring down and take control of such encroaching aircraft."
On December 4, IRGC Navy Commander Rear Admiral Ali Fadavi announced that the drone had been captured a few days before.