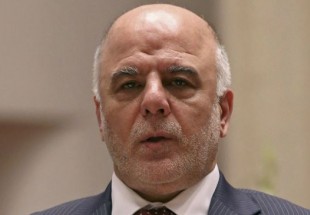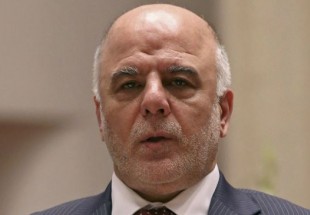 Iraqi Prime Minister Haider al-Abadi has once again spoken openly about the countries that support the ISIL Takfiri terrorists, referring to Turkey, Saudi Arabia, and some Persian Gulf Arab states.
Publish date : Tuesday 14 October 2014 08:58Code: 171247
Iraq PM speaks openly on Saudis role in backing ISIL
Abadi made the remarks in an interview with al-Hurra, a United States-based Arabic-language satellite TV channel, on Monday.
"Many provocateurs exist inside Saudi Arabia and some of the Persian Gulf regions and they embrace the same Takfiri discourse as ISIL," said the Iraqi premier.
"ISIL is now posing a threat to several countries such as Saudi Arabia and Turkey and may soon expand into other countries where it will pose a threat to the entire region," he noted, adding that the ISIL backers knew about the identity of the terrorist group yet they did not stop their support.
"They knew that well, but they imagined that they could use them to pressure their enemies and their rivals in the region."
The Iraqi prime minister called on the Saudi government to move "in proportion to the needs of the time, so as for us to open a new and positive page with everyone."
The ISIL Takfiri terrorists, who currently control parts of Syria and Iraq, have committed widespread acts of violence, including mass executions, abductions, torture and forcing women into slavery in the areas they have seized in the two countries.
They have threatened all communities, including Shias, Sunnis, Kurds, Christians, Izadi Kurds and others, as they continue their atrocities in Iraq.
US President Barack Obama authorized airstrikes on ISIL targets in Iraq in mid-August after Washington's interests were threatened in the crisis-hit country.