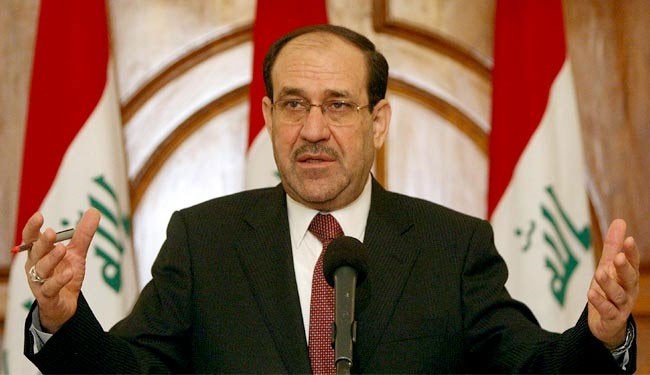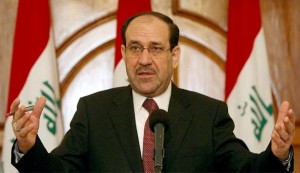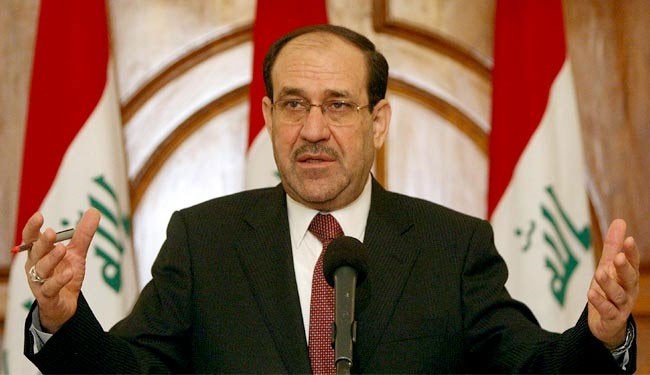 Iraqi Prime Minister Nouri al-Maliki says Iraq will be using "within few days" jet fighter acquired from Russia to pound positions of ISIL terrorists across the country, blaming US failure to deliver F-16 warplanes already purchased by Baghdad for his country's lack of air power to avert recent advances by the Takfiri terrorists.
Maliki's remarks came in a Thursday interview with state-owned British broadcaster BBC in which he said Iraq was acquiring "second-hand jet fighters from Russia that should arrive in Iraq in two or three days."
"God willing," he said "within one week this force will be effective and will destroy the terrorists' dens."
Maliki added, Iraq had purchased a number of used Sukhoi fighter jets from Russia and Belarus, insisting that the aircraft could be flying missions across the country "within a few days."
The Iraqi premier also slammed Washington's failure to fulfill its contract to deliver F-16 fighter jets to Iraq, saying that Baghdad had purchased 36 American jet fighters, but the process had been "slow and very long-winded."
"I'll be frank and say that we were deluded when we signed the contract. We should have sought to buy other jet fighters like British, French and Russian to secure the air cover for our forces; if we had air cover we would have averted what had happened [by ISIL terrorists]," he added.
Prime Minister Maliki went on to defend recent bombardment of ISIL positions by Syrian warplanes at the border town of Qaim despite criticism of the move by the US and its western allies.
"Yes, Syrian jets did strike Qaim inside the Syrian side of the border," Maliki emphasized.
"There was no co-ordination involved. But we welcome this action. We actually welcome any Syrian strike against ISIL… But we didn't make any request to Syria. They carry out their strikes and we carry out ours and the final winners are our two countries," he added.