Iraq
Iraqi Army Foils ISIL's Attempt to Attack Ramadi City, Kills 41 Terrorists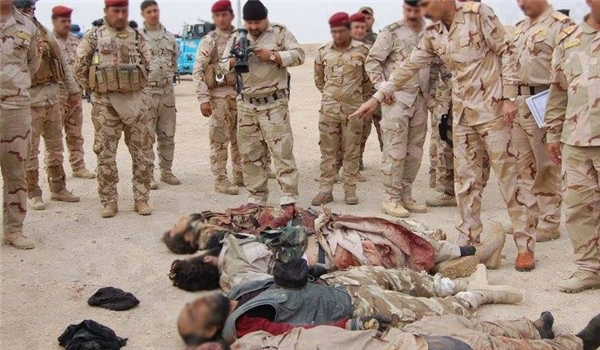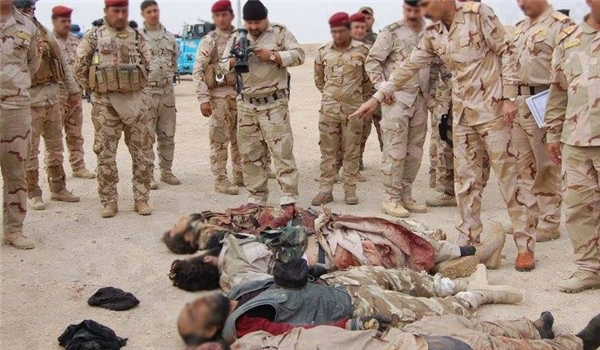 The Iraqi army repulsed an ISIL attempt to launch fresh attacks on the city of Ramadi in Anbar province in Western Iraq on Tuesday.
"The ISIL Takfiri terrorists tried to attack Ramadi city with four bomb-laden military vehicles on Tuesday morning, but the Iraqi army pushed them back from al-Jarayeshi and Albu Hays regions," The Iraqi Army's Tenth Division Commander Major General Mahmoud al-Fallahi said.
He noted that four military vehicles of the ISIL were destroyed and 41 terrorists were killed during the army operations.
On Thursday, the ISIL terrorist group attacked Kabisa area West of Ramadi during which four ISIL suicide bombers were killed.
"Four ISIL suicide bombers wearing explosive belts attacked Kabisa vicinity (160 km west of Ramadi) from the Northern and Southern directions," a source in Iraqi Army Anbar Operations Command announced.
"The joint security forces killed the four suicide bombers," he noted.
The source, who asked anonymity also added that ISIL fighters attacked the entrances of Kabisa after the security forces foiled the suicide bombers' attack.
"The clashes are still ongoing between the security forces and ISIL fighters," the source pointed out.