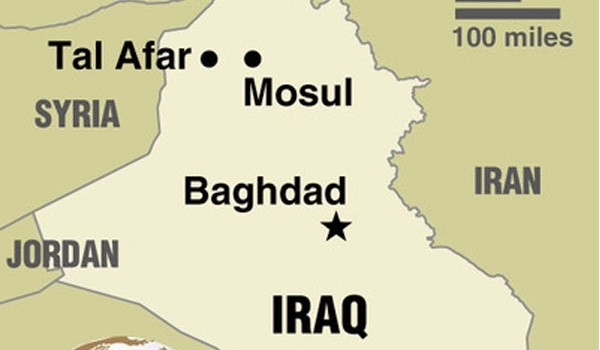 The Iraqi army reportedly regained control of a military base in the city of Tal Afar West of Mosul in Nineveh province.
Shiite volunteers, Sunni tribes and Kurdish Peshmerga forces backed the army in the operations that led to the liberation of the base from the ISIL's grip on Sunday, Al-Manar reported.
The Iraqi army and Kurdish forces have made major gains in their battle against the Takfiri militants operating in the area in recent days.
On Friday, the Kurdish fighters regained control of the Tal Afar Mountain from the ISIL militants.
Kurdish forces have also made their way into Sinjar in the Northwestern part of the country on Sunday, lifting the months-long siege on the town.
The US military claimed 13 air strikes in Iraq and three in Syria had been launched using fighters, bombers and other aircraft.
"Now the fighting is in Sinjar and we have freed most of the city. Last night they (ISIL militants) tried to attack two or three times, but failed. They left and fled to Jordan and Syria," said Peshmerga fighter, Kamran Kochar.