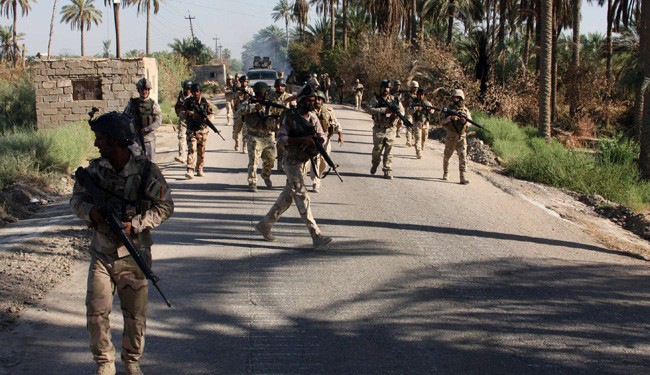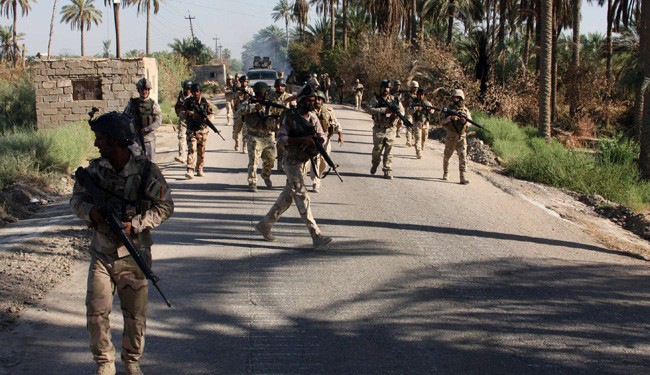 The Iraqi military said Friday it had recaptured a town south of Baghdad from the ISIS extremist group backed by allied Shiite militia.
The army is in complete control of the mainly Sunni town of Jurf Al-Sakhr, some 60 kilometers south-west of Baghdad, government-run Al-Iraqiya TV reported.Jurf al-Sakr is located near a major route linking Baghdad to Iraq's largely Shiite provinces in the south.
"The army controls main roads and state institutions in the area after fierce clashes with Daesh gunmen," Mohammed al-Askari, media advisor to the Defense Ministry, said using an Arabic acronym for the "Islamic State".
Iraq has in recent weeks stepped up its military campaign to drive out the terrorists from the territory they seized in a blitz in June.
On Friday French army chief of staff Pierre de Villiers gave details about a coalition air raid on an ISIS training center in the oil-rich area of Kirkuk area in northern Iraq.
"We hurt them last night," de Villiers told Europe 1 radio. "Around 70 bombs were dropped. We fired 12 laser-guided bombs that made target."
De Villiers said the strikes, in which other coalition members also participated, targeted buildings in which the militants produced weapons "to attack Iraqi forces."
At least 39 militants were killed in the strikes, according to Iraqi police.French warplanes have made seven sorties over Iraq since it joined the airstrikes in mid-September.
The ISIS group also controls areas in neighboring Syria, raising fears of the emergence of a regional militant enclave.
Turkey continued supporting terrorism and meddling in Syria
Meanwhile the Free Syrian Army, the armed opposition group fighting against Syrian government, said it would fight alongside Syrian Kurds in Kobane in northern Syria against the ISIS.
"We call on the US-allied coalition to support the FSA fighters, who are heading to Kobane," the FSA command in the northern Syrian province of Aleppo said.
Abdel-Jabar al-Akeidi, an FSA commander in Aleppo, said he was ready to send a brigade of 1,300 fighters to Kobane, and that they would be ready to leave in the next 36 hours.
Turkish President Recep Tayyip Erdogan said the Democratic Union Party (PYD), the dominant political group in Syria's Kurdish areas, had agreed to allow FSA fighters into Kobane.
"The PYD has agreed for 1,300 FSA soldiers, who will pass through Turkey," Erdogan said.Erdogan efforts to entering FSA fighter in Kobane continued as Ankara opposed Kurdish volunteer fighters to help kurdish YPG in the besieged city.
But a main Kurdish militia in Kobane denied there had been any agreement yet."The FSA has taken this decision without consulting us," said Meysa Ebdo, a commander in the Kurdish People's Protection Units (YPG).
"If the FSA wants to fight against ISIS, it should start by doing so in places outside of Kobane," Ebdo said, according to Kurdish Hawar news agency. Idriss Nassan, a Kurdish official in Kobane, told dpa: "We welcome all the help, but it has to be coordinated closely with the YPG command."
The ISIS this week gained ground around Kobane despite US-led airstrikes and an airdrop of weapons and ammunition to its Kurdish defenders, Airdrop which at least one cache of it captured by ISIS and some others got astray and coalition fighter jets bombed them.
The terrorists are thought to be trying to capture the Turkish border gateway at Mursitpinar, Kobane's lifeline. Capturing the crossing would also preempt any support from Iraqi Kurds, who on Wednesday voted to send reinforcements to Kobane.
The fighting in Kobane has been raging for more than a month, forcing most of the town's 200,000 civilians to flee.