Iraq
Middle East
Iraqi Forces Regain Full Control of Tikrit, ISIL Terrorists Flee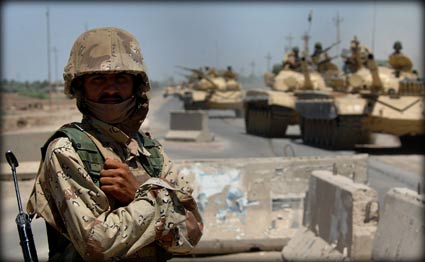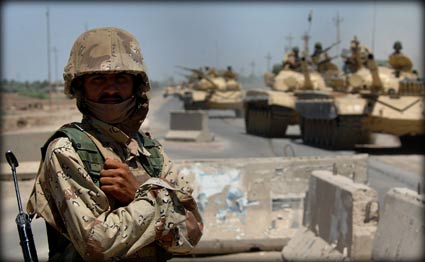 Iraqi armed forces regained full control of the northern city of Tikrit amid mass fleeing of ISIL terrorists.
The air force pounded the main ISIL strongholds in Tikrit, located 140 kilometers (87 miles) northwest of the capital, Baghdad.
Terrorists fled the area leaving behind their weapons and ammunition.
The Iraqi flag was raised on most of the government buildings and on Tikrit's hospital. Competent authorities were dismantling improvised explosive in the strategic city.
Reports also said that the headquarters of the ISIL terrorists' leader, Abu Bakr al-Baghdadi, was targeted.