Iraq
Iraqi General Denies US Partnership in Mosul Liberation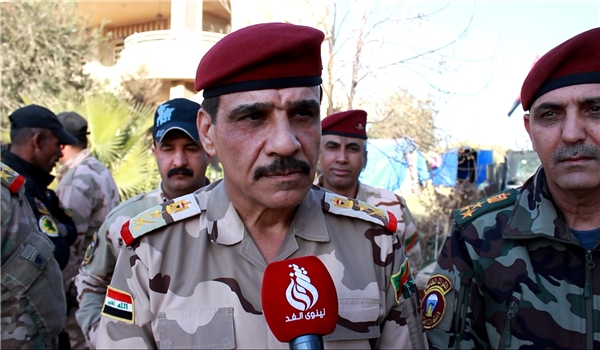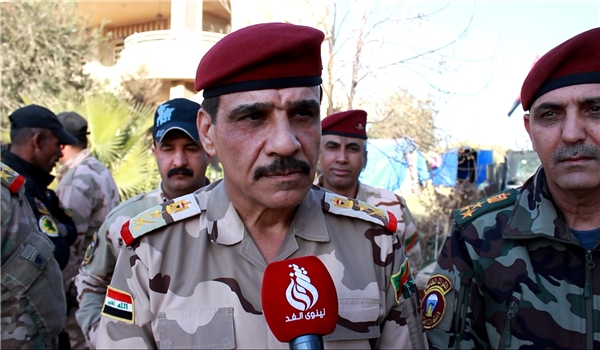 Commander of the Mosul liberation operation underlined that the US-led anti-terrorism coalition didn't play any role in recapturing the Iraqi city.
"All these victories were gained due to our brothers' efforts in Hashd al-Shaabi (Iraqi volunteer forces) and other security forces in the army, the anti-terrorism headquarters and the police," General Abdol Amir Rashid Yarallah said on Tuesday.
"In this battle, all plans for operations, implementing the plans and supervising the operations were carried out by the Iraqis," he added.
Yarallah also appreciated Iran for supporting the Hashd al-Shaabi forces.
In relevant remarks on Saturday, Hashd al-Shaabi Spokesman Karim al-Nouri blasted Washington for its support for the terrorist groups, and said the US played no role in retaking Mosul from the ISIL.
"The (US-led) international coalition has not been serious about fighting against the ISIL because the terrorist group moves in line with the US national security interests. Also, the international coalition doesn't fight against the ISIL and it even sometimes helps them," al-Nouri said.
Stressing that Hashd al-Shaabi has liberated different Iraqi territories without reliance on Americans' assistance, he said, "Washington wants to include itself in the final victory over the ISIL, but I should stress that this victory was gained by the Iraqis and the US has played no role in it (liberation of Mosul)."
After heavy and door-to-door battles for 12 days in Mosul, Iraqi forces captured on Thursday the wrecked historic mosque of Mosul in which the ISIL terrorist group proclaimed its self-styled 'caliphate' three years ago.
Taking the Grand al-Nuri Mosque gave a symbolic victory to the Iraqi forces who have been battling for more than eight months to capture Mosul, the Northern city that served as ISIL's de-facto capital in Iraq.