Iraq
Middle East
Iraqi Hezbollah Warns US of Retaliation for Monday Airstrikes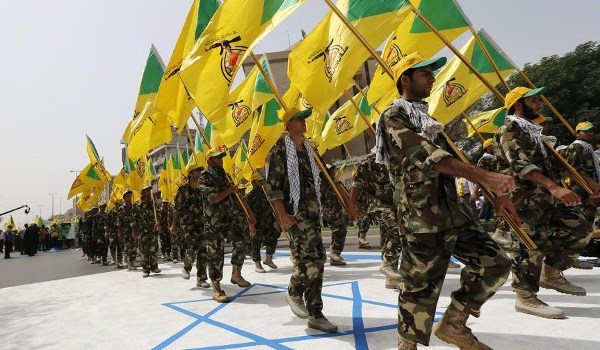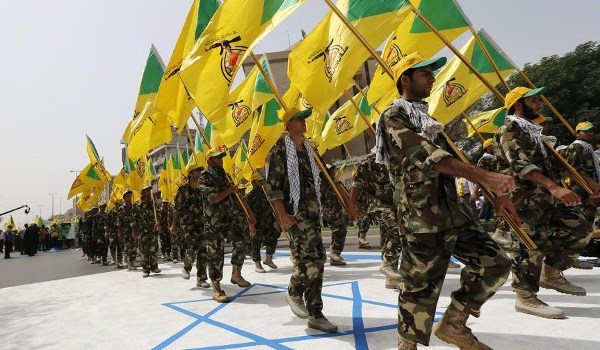 The Hezbollah movement in Iraq in a statement on Tuesday blasted the US airstrikes on a Hashd al-Shaabi (popular forces) base at the borders with Syria, vowing retaliation.
"The crime of targeting the resistance bases will lead to continued fight against the Zionist regime and the US project," Hezbollah of Iraq said in the statement released in the Arabic-language al-Mayadeen news channel on Tuesday.
It added that the attack was aimed at prolonging the ISIL and other allied terrorist groups' survival and paving the ground for the presence of the US forces in regions close to the Iraqi and Syrian borders.
"We will find the real identity of the culprits behind the airstrikes in the next few days and will adopt a position proper to the crimes," the statement said.
In a similar statement on Tuesday, Asaeb Ahl Al-Haq Battalion, one of the popular forces fighting alongside the Iraqi army, lashed out at the US airstrikes on a Hashd al-Shaabi base, stressing that it was aimed at supporting the terrorist groups.
"Targeting a base in which the Iraqi forces were deployed as they are fully legally fighting against the ISIL in Syria means support for the terrorist groups. The site that came under attack is still prone to infiltration of terrorists into Iraq and is a threat to our national security," the statement released by al-Mayadeen said.
"This is not the first attack against Hashd al-Shaabi and is aimed at weakening the Iraqi forces against the Takfiri organizations," it added.
The statement underlined the necessity for standing against the plots against Iraq and Syria firmly.
The US-led coalition warplanes on Monday bombed a Syrian army base near the town of Albu Kamal in Southeastern Deir Ezzur in a move deemed as flagrant support for the ISIL terrorists who plan to attack the government forces in the region.
Syria's state news agency, SANA, quoted a military source as saying earlier today that the fighter jets bombed an army base in al-Harra settlement Southeast of the border town of Albu Kamal.
A number of forces were killed or wounded in the air raid, the news agency reported.
In the meantime, other sources reported that the aircraft were US drone which bombed the positions of the Syrian Army forces and Iraqi popular forces between Albu Kamal and al-Tanf region in Southern Homs.