Iraq
Saudi Arabia
Iraqi Parliament Supports Foreign Ministry's Demand for Changing Saudi Envoy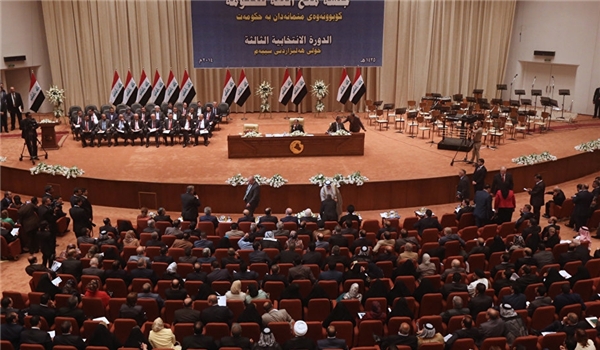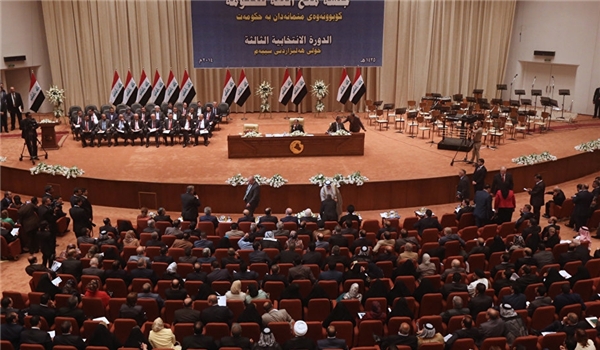 The Iraqi legislature supported the foreign ministry's call on Saudi Arabia to change its ambassador to Baghdad Thamer al-Sabhan, following the recent accusations that he is supporting ISIL in the country.
"Based on the existing intel, Thamer al-Sabhan has acted beyond the limits of the diplomatic protocols and responsibilities of an ambassador," Habib al-Tarfi, a senior Iraqi lawmaker, told FNA on Tuesday.
"The diplomatic rules call on envoys of foreign embassies and consulates to respect the countries in which they are active and not to interfere in their internal affairs," he added.
Noting that Saudi Arabia cannot oppose Iraq's demand for changing its envoy, Tarafi said, "The Saudi ambassador is a persona non grata and Riyadh should change him."
Also, the al-Mawaten fraction at the Iraqi parliament supported the foreign ministry's demand for changing the Saudi envoy, stressing that Iraq's sovereignty is more important than anything else.
The Iraqi foreign ministry on Sunday called on Saudi Arabia to change al-Sabhan.
"Baghdad has asked Riyadh to replace its ambassador al-Sabhan with another envoy," the Arabic-language al-Sumaria News quoted Iraqi Foreign Ministry Spokesman Ahmad Jamal as saying on Sunday.
In mid-June, Iraqi Foreign Minister Ebrahim al-Jafari announced that al-Sabhan was interfering in Iraq's internal affairs and what he did was beyond his ambassadorial duties.
Al-Jafari slammed Saudi ambassador's remarks about Iran's role in the Arab country, including its advisory assistance to fight Takfiri militants.
Al-Jafari's remarks came in reaction to al-Sabhan's meddling in his country's internal affairs.
"The Saudi envoy's comments represent flagrant meddling in Iraq's domestic affairs and run counter to standard diplomatic norms," al-Jafari said.
In a Twitter post, Sabhan wrote that Iranian military advisers were in Fallujah to incite sectarian violence and change the demographic composition of the city.
The Saudi ambassador's repeated meddling in Iraq's internal affairs came after Iraqi troops retook Fallujah from the Saudi-backed ISIL militants on Friday and prepared to retake Mosul, the last Takfiri bastion in the country.
The Iraqi foreign ministry summoned Sabhan "to inform him of its official protest regarding his divisive statements." The ministry said Baghdad would not allow anyone to stoke divisions in the country through making sectarian comments.
Baghdad also said it would not allow Riyadh to draw Iraq into the kingdom's conflict with Tehran.
Iraqi officials have at times stated that Iranian military advisers are in the Arab country at the request of Baghdad.