Iraq
North America
Iraqi parliament will reject any talks to prolong US troops presence: MP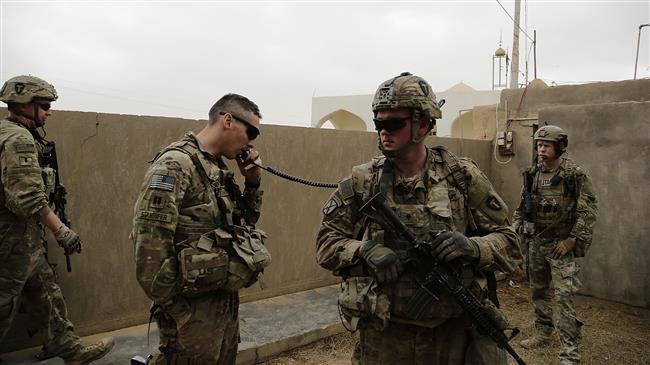 An Iraqi legislator says the parliament will reject any negotiations between Baghdad and Washington aimed at prolonging US military presence in the Arab country, emphasizing that the forthcoming talks should secure the exit of American troops.
"The negotiations between Washington and Baghdad, which are to start in the middle of this month, would fail to produce any tangible results if they do not discuss the withdrawal of US forces from the country," Karim al-Muhammadawi, a member of the Iraqi parliament's committee on security and defense, told Arabic-language al-Maalomah news agency in an exclusive interview.
He noted, "The parliament will reject any negotiations between the two sides in case they result in the extension of US military presence in Iraq."
Muhammadawi emphasized that the Iraqi "government must heed the parliament's earlier decision on the withdrawal of foreign forces from the country, especially American troops."
"The United States is trying to stay in Iraq and seeks to achieve that goal by exerting more pressure [on the Iraqi government] and revival of Daesh [Takfiri terrorist group]. The government must nip such attempts in the bud," the Iraqi lawmaker commented.
On May 25, a high-ranking official with Iraq's Popular Mobilization Units (PMU), better known by the Arabic name Hashd al-Sha'abi, strongly denounced US military presence in his country, saying such a deployment is meant to safeguard the security and interests of the Israeli regime.
"There is a national and courageous will, which rejects the presence of any foreign troops on Iraqi soil. There have been talks of US intentions to withdraw from Iraq, but we doubt them," Qais al-Khazali, leader of Asa'ib Ahl al-Haq, which is part of the PMU, was quoted as saying by Iraq's Arabic-language al-Ahad television network at the time.