Iraq
Iraqi PM announces plans to overhaul security strategy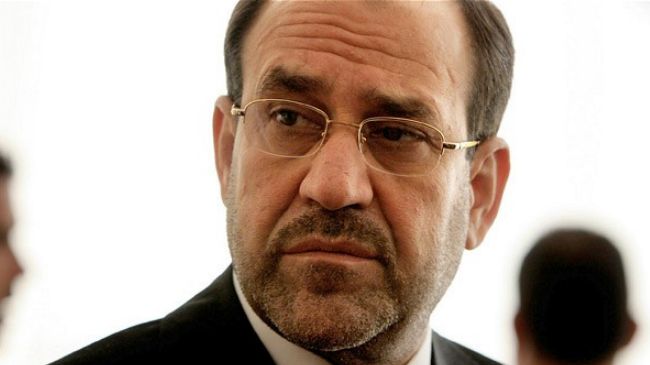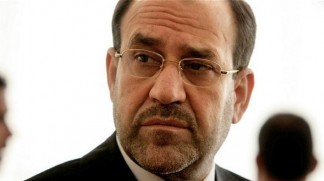 Iraqi Prime Minister Nouri al-Maliki has announced plans to overhaul the country's security strategy as a new series of terrorist attacks have killed dozens of civilians and police officers.
On Monday, terrorists killed at least 95 people and injured more than 250 others, bringing the current month's death toll to 366.
"We are about to make changes in the high and middle positions of those responsible for security, and the security strategy," Maliki told journalists in Baghdad late on Monday.
He added that the Iraqi Cabinet would discuss the matter on Tuesday.
"I assure the Iraqi people that they (militants) will not be able to return us to the sectarian conflict" which killed tens of thousands of people in Iraq in past years, he stated.
On Monday, 13 people were killed and more than 70 injured by two bomb attacks that targeted two Shia Muslim mosques in southern Iraq, according to police and hospital sources.
Al-Wardiyah mosque and Al-Graita mosque were bombed in the city of Hilla, some 100 kilometers south of the capital Baghdad, the sources said.
Both bombings occurred during evening prayers.
Iraqi security and medical sources said nine bomb explosions struck predominantly Shia districts of Baghdad on Monday, killing at least 48 people and wounding over 150 others.
One of the bombs exploded near a bus carrying Iranian pilgrims north of Baghdad, killing 13 Iranians and one Iraqi, and injuring at least 24 others.
Earlier in the day, another thirteen people were killed after a bomb went off near a market in a Shia-majority area of Baghdad.
Also on Monday, eleven people died when two massive car bomb blasts hit the city of Basra, located about 420 kilometers (260 miles) southeast of Baghdad.
The first explosion struck the Hananiya neighborhood near a busy market. The second bomb was set off inside a bus terminal in Saad Square.
No group has claimed responsibility for the blasts, but such large-scale bombings bear the hallmarks of al-Qaeda-linked militants in Iraq, which seek to destabilize the central government.