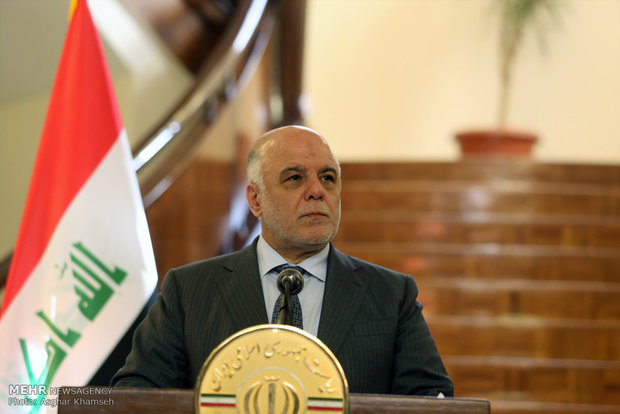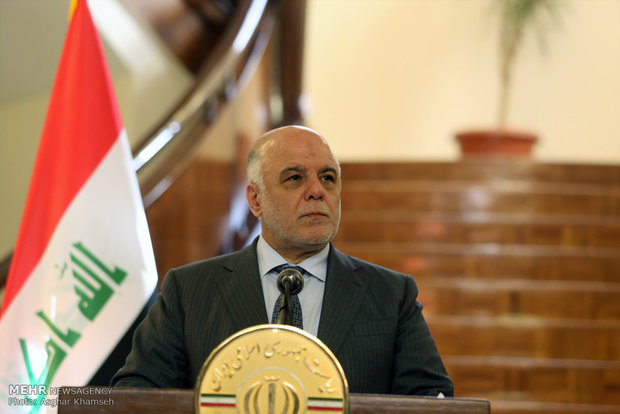 Visiting Iraqi Prime Minister Haider al-Abadi said Thu. that his country is preparing for a final military operation against ISIL terrorists, adding that it will be a "liberating fight for the Iraqi nation".
Haider al-Abadi made the remarks in a meeting with Iranian Vice-President Es'hagh Jahangiri on Thursday in Tehran, adding "the Iraqi Army and the popular forces have been able to liberate many areas from the terrorist groups. Thankfully, these battles against ISIL have provided a ground for further unity and solidarity in Iraq."
The Iraqi prime minister went on to discuss the Kurdistan region's illegal referendum on independence, adding "fortunately, there was no international support for the separatists, and the only side which backed the referendum was the Zionist regime."
Al-Abadi further hailed the coordination among Iran, Iraq and Turkey on the KRG referendum, saying "we want the Kurds to remain as Iraqi nationals, because the northern Iraq is still a part of Iraq."
Jahangiri, for his part, voiced relief over the success of Iraqi government in preventing the partitioning of its territory, and went on to call the KRG separation plan a "great sedition" that could have spread to other countries in the region.
Stressing that all Iraqi Kurds are entitled to every legal right as an Iraqi national, Jahangiri added "Tehran took a supporting stand alongside Iraqi central government since the issue of the independence referendum was raised."
He went on to commend the high level of bilateral relations between Tehran and Baghdad in political, security and defense sectors, but voiced disappointment over the low level of economic transactions and banking cooperation.