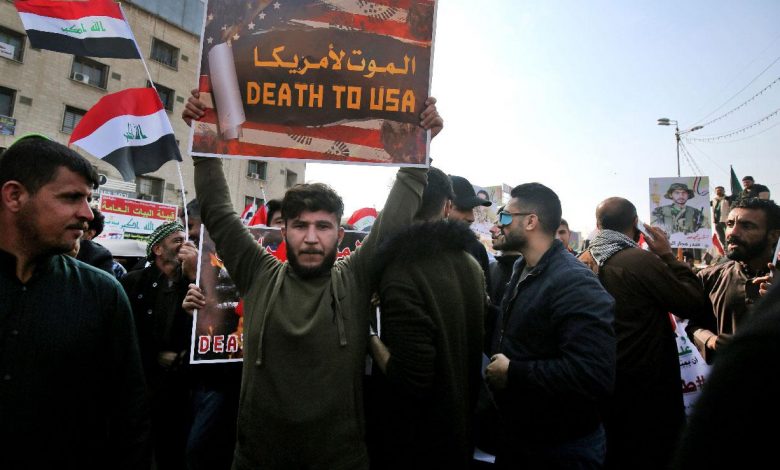 Seyed Reza Sadrulhosseini, Iranian political commentator in an interview with Taqrib News Agency (TNA) stressed massive turnout of the Iraqi people in protests against presence of the US forces in the Arab country is owed to blood of resistance martyrs, Lieutenant General Qassem Soleimani and Abu Mahdi Muhandis.
He referred to the recent demonstration of Iraqi people against presence of US forces in the Middle East region and stressed," One cannot imagine a reason for the remarkable turnout of the Iraqi people except for honoring the blood of resistance martyrs."

The Iranian commentator added," The same flags carried by the people manifests the solidarity of people" and added the anti-US slogans cried out by demonstrators proves the maturity and logicality of the Iraqi nation to support the recent parliamentary bill which mandates expulsion of US forces from the country.

According to Reza Sadrulhosseini Iraqi people unanimously called on the US forces to leave the country warning that should not the US forces leave Iraq through diplomatic ways, the people will force them to do so via the resistance movements and their own experiences of war.

He called the Friday massive protest as the first step for further measures in line with expelling the US troops from Iraq.

He noted that the demonstration was the second move following the IRGC missile attack on Ain al-Assad.