Iran
Iraq
Middle East
North America
Iraqi Sources: Over 20 US Soldiers in Ein Al-Assad Base Infected with Coronavirus
Iraqi sources revealed that more than 20 US military men deployed in Ein al-Assad base in the Western province of al-Anbar have been infected with COVID-19 virus.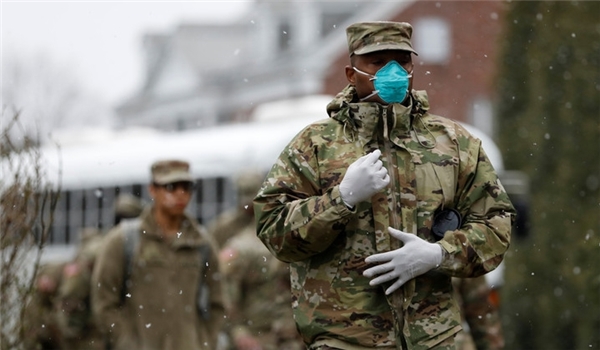 22 to 25 US forces in Ein al-Assad base have been infected with coronavirus and transferred to Erbil in the Iraqi Kurdistan region, the Arabic-language al-Ma'aloumeh news website quoted the sources as saying on Saturday.
It added that authorities in Erbil have evacuated one of the hotels in the region to be used by the US forces during their quarantine period, noting that 5 of them are in critical conditions.
Meantime, a medical American team had in the past few days screened the US forces in the country's military bases in Iraq, diagnosing tens of infected personnel among them, the report said.
The US military command in Iraq announced late last month that all training missions for the Iraqi security forces are on hold during the novel coronavirus outbreak.
A statement from the command portrayed the move as both an Iraqi decision and a "short-term" force protection step.
Observers believe that it will lead to an undisclosed portion of the roughly 5,000 US troops in Iraq to return home, but the command suggested that they're unlikely to return.