Iraq
Middle East
Iraqi Volunteer Forces' Commander: ISIL Nurtured by US for New Middle-East Project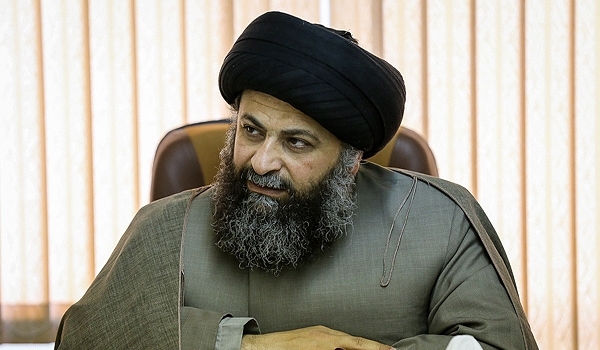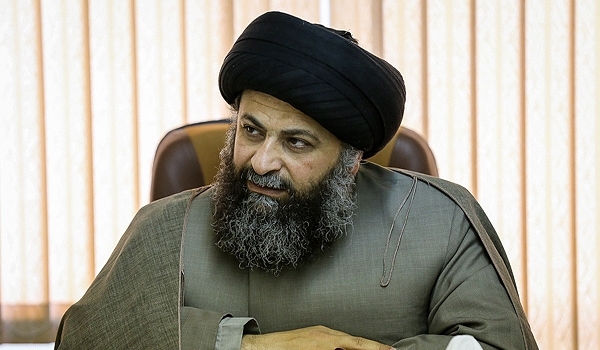 A senior commander of Iraq's volunteer forces (Hashd al-Shaabi) said the US has created and nurtured the ISIL terrorist group to use it as an instrument for its new Middle-East project.
"We believe that the US is running a major plot in Iraq, and the ISIL is only the project's executor; the main aim of this project is creation of a new Middle-East; the US is the first and last supporter of the ISIL and we believe that if it hadn't been for the US aid, the ISIL project would have never come to life," Commander of the Brigade 18 of Hashd al-Shaabi Seyed Hamed al-Jazzayeri said on Tuesday.
He said that the US had paved the ground for 12 years to make the ISIL presence in Iraq possible by weakening the country's security forces.
Jazzayeri, meantime, hailed the presence of the Iranian military advisors in Iraq, and said, "Principally, the Iranian forces play an advisory role in Iraq and Syria."
He also underlined the important role of Islamic Revolution Guards Corps (IRGC) Quds Force Commander Major General Qassem Soleimani in campaign against the terrorist groups in Iraq, and said he monitors the resistance front's actions in the battlefield and their warring methods against the militants.
Iran has been helping the Syrian and Iraqi army and popular forces in retaking control over the countries' towns back from the terrorists.
The Iranian officials have always emphasized that the country has not deployed forces in Syria and Iraq and its presence in the friendly Arab countries is limited to a counseling role.
In relevant remarks on Sunday, Secretary of Iran' Supreme National Security Council (SNSC) Ali Shamkhani underlined his country's continued efforts to help Iraq and Syria in combat against the terrorist groups.
"The Islamic Republic of Iran will continue its advisory role and assistance to the Iraqi and Syrian governments until the full removal of the danger of the terrorist groups in the region," Shamkhani said in a meeting with Hakim in Tehran.
He congratulated the Iraqi nation and government on the liberation of the strategic city of Fallujah from the terrorists' hands, and said, "Internal unity and using domestic capacities is a successful and reliable experience for continuing the fighting against terrorism, specially for the liberation of Mosul."
Shamkhani said that the suicide and blind attacks against the Iraqi people are the result of the ISIL's anger at its failures and will backfire on the terrorist group and its supporters.
"While the US and its certain allies were seeking to justify their presence and destabilizing acts in the region by hatching a 7-year-long plan to fight against terrorism in Iraq and Syria, the Iraqi people and security forces' power showed that the ISIL's full annihilation can be rapidly accessed by reliance on domestic capacities," he said.