Iraq
Middle East
Iraq's Kurdistan Hands over Hundreds of ISIL Prisoners to Baghdad Gov't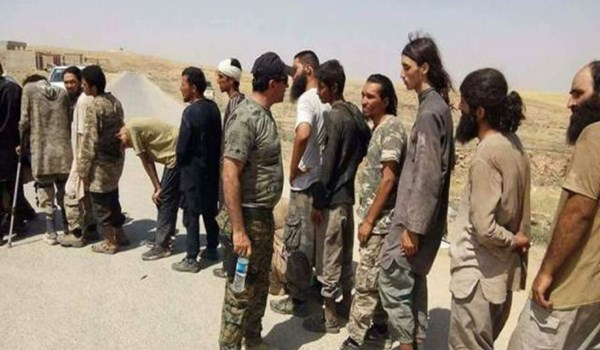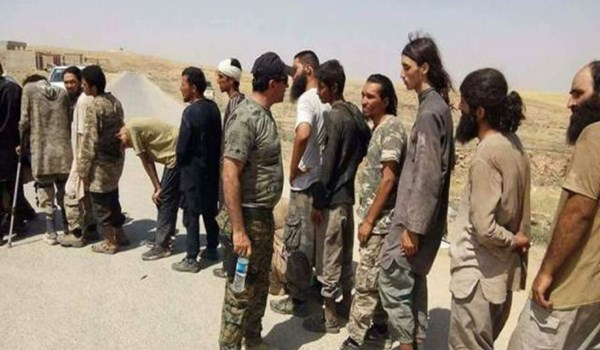 Iraq's Kurdistan Region has handed over more than 1,400 ISIL captives to the country's government in Baghdad, an official in Erbil said on Monday.
Dinar Zibari said, in a statement, that over 1,400 ISIL terrorists that were in custody in Erbil have been handed over to Iraqi security officials in Baghdad.
He further said that the Kurdistan Regional government has started a plan to hand over ISIL terrorists to the Iraqi government.
Zibari went on to say that the ISIL prisoners are mostly from Anbar, Salahuddin, Diyali provinces and the town of Huweija in Kirkuk.
Iraqi authorities announced on Saturday that they discovered seven mass graves in Northern Kirkuk formerly under the control of the ISIL terrorists.
A police spokesperson indicated that military personnel and children were probably among the victims buried at the location as "military clothes" and "children's clothes" were found.
The grave sites, which reportedly contain the remains of dozens of people, add to a growing number that were found since the Iraqi government regained control of large areas of the country that were under ISIL control between 2014 and 2017.
According to a report published by the Office of the United Nations High Commissioner for Human Rights (OHCHR) in November, over 200 mass graves have been discovered across Iraq, including Saladin, Anbar, Nineveh and Kirkuk provinces.
ISIL seized control of large areas of Iraq between June 2014 and December 2017 and led a campaign of systematic violence against non-Arab and non-Sunni Muslim communities, with multiple reported instances of mass executions.