Iran
Middle East
North America
IRGC chief: Enemy worn down, weakened
The top commander of the Islamic Revolutionary Guard Corps (IRGC) says Iran has managed to wear down the enemy and deprive it of the so-called military option against the country.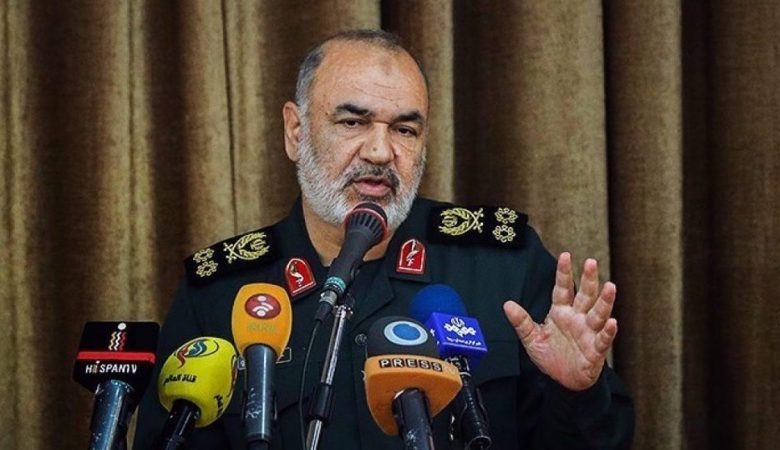 According to Press TV, Major General Hossein Salami, during his visit to the southwestern Ilam province on Thursday, said the military option against Iran is off the table, as the country has become too powerful to fall victim to foreign aggression.
"The Leader's vision was to wear down and undermine the enemy and this craft blocked the enemy's approach and removed every option from the enemy's table," he said in a speech, referring to the Leader of the Islamic Revolution, Ayatollah Seyyed Ali Khamenei.
He stressed that the enemy has instead resorted to economic warfare and sanctions against Iran.
"The Islamic, Revolutionary Iran of today is powerful and any enemy knows that this territory is not occupiable…and now they have resorted to economic war and sanctions," the top commander said.
His remarks came amid the seventh round of talks between Iran and the remaining parties to the 2015 nuclear deal in Vienna, aimed at removal of cruel and draconian sanctions on Iran.
Elsewhere in his remarks, the top Iranian general noted that the Iranian nation is aware of the enemy's conspiracies and will not fall prey to its wicked designs.
"You want our people to go hungry and you have blockaded their [lifeline], yet you issue happy Nowruz messages to the Iranian nation," he said. "Do you think the nation does not know you?"
General Salami's remarks were in reference to the statement issued by the former US Secretary of State, Mike Pompeo, in 2018, wherein he threatened to starve the Iranian people.
Iranian officials must listen to the US "if they want their people to eat," Pompeo was quoted as saying in an interview in November 2018.
Meanwhile, General Salami acknowledged Iran's economic problems, but pointed out that the American people were not free from problems either.
He censured the US regime for the high percentage of homeless people in the country, the crippled healthcare system, and the American police's expropriating of people's homes.
"You are a system whose police expropriate the houses of the poor and we are a system that builds houses for the poor. We build so many that no one would be rendered homeless," he added.