Iran
Middle East
Turkey
IRGC Commander Rejects Presence of PKK Terrorists in Iran
Commander of the Islamic Revolution Guards Corps (IRGC) Ground Force Brigadier General Mohammad Pakpour dismissed Turkey's claim about the presence of a number of the Kurdistan Workers Party (PKK) members in Iran.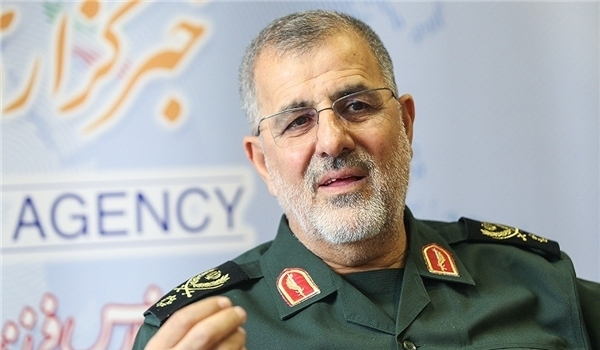 "We consider this claim as irresponsible and baseless and reject it," General Pakpour said on Saturday.
He described presence of terrorists on Iranian territories as a redline, and said the Iranian and Turkish Armed Forces have highly good interactions at common borders and the Turkish officials are expected to contact the Iranian officials through official channels and pursue such issues via the established mechanisms.
General Pakpour said that the IRGC Ground Force monitors and patrols the bordering areas in Northwestern Iran precisely and round-the-clock and enjoys the needed control over the borders.
His comments came after Turkish Interior Minister Suleyman Soylu announced that Turkey plans to complete the construction of its border wall with Iran by the end of this year to stop the infiltration of "terrorists" into the country.
He told Anadolu Agency that the wall is 75 per cent complete, adding that the wall is being established for Turkey's security.
Soylu claimed that there are around 100 PKK "terrorists" in Iran's Dambat, near Turkey, which "constitutes a real danger".