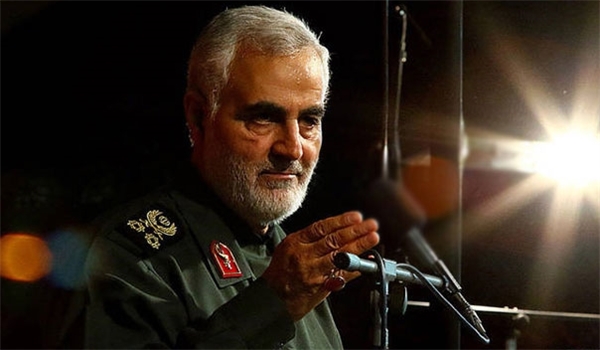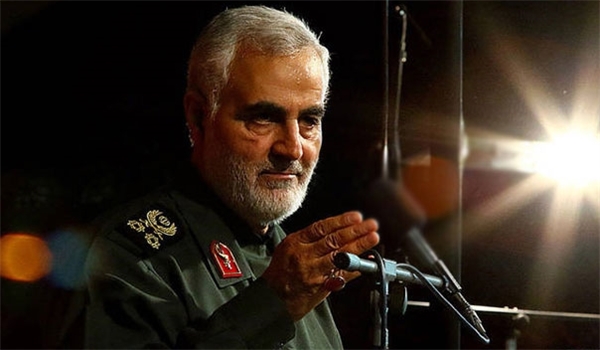 Commander of the Islamic Revolution Guards Corps (IRGC) Major General Mohammad Ali Jafari fired back at the Monday remarks of the US Secretary of State Mike Pompeo, asserting that had it not been for Major General Qassem Soleimani, the region would have still been grappling with Takfiri terrorists.
The top commander lashed out at Pompeo's "impolite rhetoric" against IRGC Quds Force Commander Major General Qassem Soleimani, describing Pompeo's remarks as worthless.
"It is known to all that the unique initiatives of Qassem Soleimani saved the Islamic territories from the evil of Takfiri terrorists who were mercenaries of yours," Jafari addressed the US top diplomat, criticizing the US for instrumental use of terrorists by the US.
Jafari then warned the American Secretary of State to be careful at least about the reputation of the US, if he is not worried about his own credibility.
"Why do you make such ridiculous remarks which are articulated out of desperation and weakness," he asked the US officials, and continued, "Do you really believe that Saudi Arabia, whose whole hands are stained with the blood of thousands of wronged people of Yemen, Bahrain, and even Saudi nationals like Jamal Khashoggi, is fighting terrorism?"
When incensed by reporters and journalists' questions on appropriateness of Trump's Game of Thrones meme on Twitter, on Monday, the US diplomat started accusing Major General Qassem Soleimani saying, "This is a man who has American blood on his hands. He has killed American soldiers. And that's not funny."
While the American official provided no evidence for his claim, to many experts the opposite side of the argument can be more believable as forces involved in war on ISIL in Iraq and Syria repeatedly reported of US air bombardment of friendly positions of Iranian and Iraqi anti-terrorist pockets.
Beyond the borders of his homeland country, Qassem Soleimani is popular among the people of Iraq, Afghanistan, Syria, and Lebanon for all the advisory helps he provided to security forces of these countries in the face of the growing spread of ISIL terrorism in the years between 2011 and 2017. Some surveys show that a fraction of Iraqis describe him as the savior of Iraq from the horrific advances of ISIL attacks towards mainland Iraq.