Iran
IRGC Commander Warns ISIL Not to Even Think of Getting Close to Iran's Borders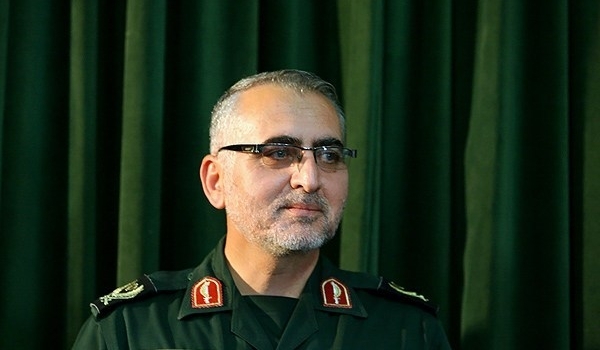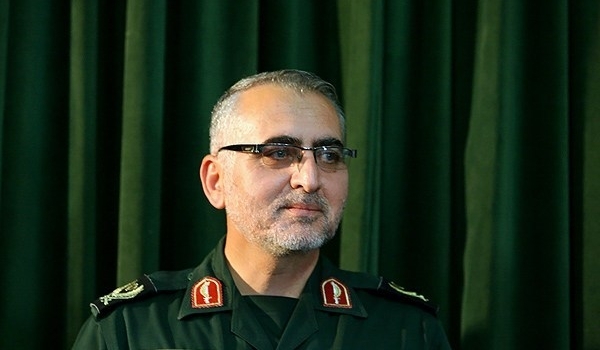 A senior regional commander of the Islamic Revolution Guards Corps vowed that the IRGC crush any ISIL member that dares to approach Iran's borders.
"The Takfiri forces will surely be targeted if they get close to Iran's borders," Commander of the IRGC's Ashoura Corps in West Azarbaijan Brigadier General Gholam Asgar Karimiyan told reporters in the Northwestern city of Tabriz on Saturday.
He underlined that Iran's IRGC, the Army and Basij (volunteer force) enjoy extensive power to defend the country against any kind of foreign threats.
Brigadier General Karimiyan dismissed the recent news reports that some ISIL militants have been arrested in the country's border regions, and said, "We have 100 percent intelligence control in this regard and the Iranian people should not be worried at all because the IRGC will not allow any damage to the country."
In similar remarks last week, a senior border guard commander also emphasized his forces' full preparedness to defend Iran's Western borders, and said the ISIL terrorist group doesn't dare to attack the country.
"There is no problem at the country's borders and Iranian borders enjoy full security," Commander of the Western province of Kermanshah's Border Guards Brigadier General Kiumars Sheikhi told FNA.
He downplayed the military power of the terrorist groups, specially the ISIL, in the region, and said the foreign media have attempted to exaggerate their power.
"The ISIL doesn't dare to approach the Islamic Republic of Iran's borders and is too small to make a move against us," Sheikhi underlined.
"The Iranian military and Law Enforcement forces are prepared to give a crushing response to any threatening move against the security of our bordering areas," he added.