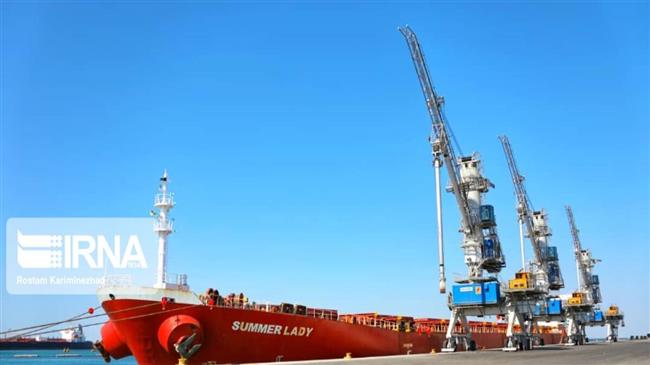 Iran will use the services of a major construction company affiliated with the Islamic Revolution Guards Corps (IRGC) for development of its single ocean port on the Sea of Oman.
Iran's transportation minister Mohammad Eslami said on Wednesday that IRGC's Khatam headquarters had been awarded with a major contract for construction of the second phase of the Chabahar port.
Eslami said Chabahar will be capable of handling 30 million metric tons of cargo per year when the second phase is complete. The port's current capacity is 8.5 million tons per year, he said.
Khatam, one of Iran's largest engineering and construction companies, has been regularly commissioned by the government in recent years to execute major infrastructure projects.
The company is responsible for funding in many of those projects although Eslami would not elaborate on Khatam's share of investment in Chabahar's second phase.
Iran plans to turn Chabahar into a major hub of trade between the Indian Ocean and countries to its east and northeast. The port has been exempt from US sanctions on Iran's nuclear program, mainly because of India's involvement in the project.
Eslami said, however, that extending a two-year contract with India would need further deliberations despite the fact that Indian companies had started fulfilling their contractual obligations, including the supply of equipment to the facilities in the port.
The minister said Chabahar has been processing cargo between India and Afghanistan on a daily basis in recent months.
He said Central Asian countries had lined up to find investment opportunities in Chabahar, adding that foreign investment in the port would definitely increase in the near future.