Iran
Middle East
North America
IRGC Deputy Chief: US Dares Not Fire A Bullet at Iran
Iran has gained such great military power that the US would not dare to shoot a single bullet at the country, deputy commander of the Islamic Revolution Guards Corps (IRGC) said.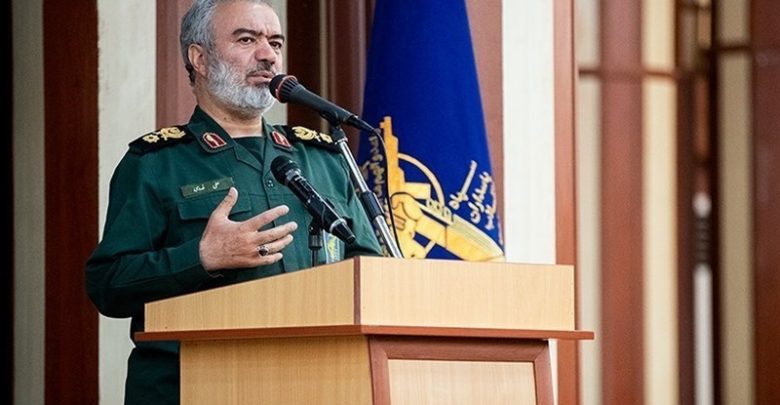 In comments at a cultural event in Tehran on Wednesday, Rear Admiral Ali Fadavi said Iran has achieved such power during more than three decades after the end of the Iraqi imposed war that the United States has not dared to shoot a bullet at Iran although its hostility has escalated.
Describing unity as the key to Iran's victories against the global arrogance, the general said, "The US and its regional allies seek to restrain Iran and create a deterrent power in the face of Iran."
He also emphasized that the Army and the IRGC stand firm together to protect the country and address the enemies' excessive demands.
In June 2017, Chief of Staff of the Iranian Armed Forces Major General Mohammad Baqeri said the country has acquired such great missile power that the hegemonic powers cannot confront the Islamic Republic.
In comments in November 2018, Leader of the Islamic Revolution Ayatollah Seyed Ali Khamenei urged the Iranian Armed Forces to boost their military capabilities and preparedness in such a way that the enemies would not ever dare think of threaten the country.
The Leader said that Iran's enhanced military preparedness would frighten the foes and be deterrent against the enemies, underlining, "The Islamic Republic is not intending to begin a war against anyone, but you (the Iranian military forces) should boost your capabilities in such a way that not only the enemy would be fearful and afraid of attacking Iran, but also thanks to the solidarity, might, and effective presence of the Armed Forces, the specter of threats against the Iranian nation would be swept away."