Iran
Middle East
North America
Palestine
IRGC: Fomenting Islamophobia to Expedite Decline of US, 'israel'
The Islamic Revolution Guards Corps (IRGC) strongly condemned the French President Manuel Macron's remarks in support of the sacrilege of Islam's Prophet, stressing that fanning the flames of anti-Islamic sentiments will only speed up the doomed collapse of the United States and the Zionist regime.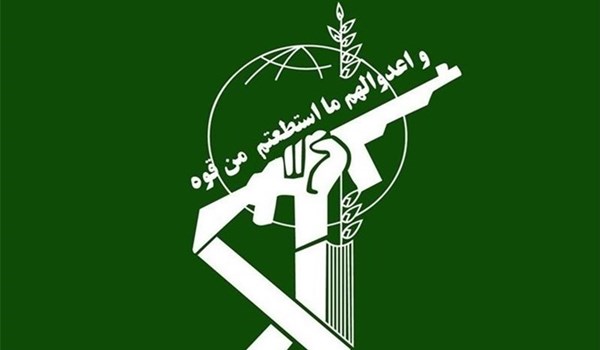 The IRGC, in a statement on Monday, vehemently lashed out at Macron's supportive remarks for organized and repeated blasphemy against the Messenger of Mercy Prophet Mohammad (Peace be upon him and his progeny) and emphasized that Islamophobia is a failed project that will only accelerate the American and Israeli inescapable decline.
The statement noted that the project of Islamophobia published in the notorious Charlie Hebdo magazine and the ensuing support of the French president indicate the deep contradiction in the West that claims to be the flag-bearer of freedom of expression and aims, but in reality, tries to cover up its failure in preventing the spread of Islam and the inclination of Western citizens to this religion and the teachings of the Great Prophet of Islam (PBUH).
"Islamophobia and forging false claims that Islamists are trying to change the French constitution will not tarnish the radiant image of the Noble Prophet of Islam," the statement added.
IRGC's statement further said that the US and the Zionist regime are the main supporters of Takfiri terrorists and the source of generation of terror and extremism in the world.
In recent weeks and after a French teacher was beheaded by an ISIL member after he displayed cartoons of the prophet of Islam, French President Emmanuel Macron attacked Islam and the Muslim community, accusing Muslims of "separatism", and he said previously that "Islam is a religion in crisis all over the world".
The incident in Paris coincided with a provocative move by Charlie Hebdo, a left-wing French magazine infamous for publishing anti-Islamic content, which has drawn widespread anger and outrage across the Muslim world.
The caricatures were first published in 2006 by a Danish newspaper Jylllands Posten, sparking a wave of protests.
In relevant remarks, Iranian Foreign Minister Mohammad Javad Zarif blasted sacrilege of Islam's Prophet (PBUH) in the European states, warning that disrespecting the sanctity of nearly two billion Muslims for the crimes of Wahhabi groups would only heightens extremism.
"Muslims are the primary victims of the cult of hatred (Wahhabism), empowered by colonial regimes and exported by their own clients," Zarif wrote on his twitter page on Monday.
He said that insulting 1.9bln Muslims and their sanctities "for the abhorrent crimes of such extremists is an opportunistic abuse of freedom of speech".