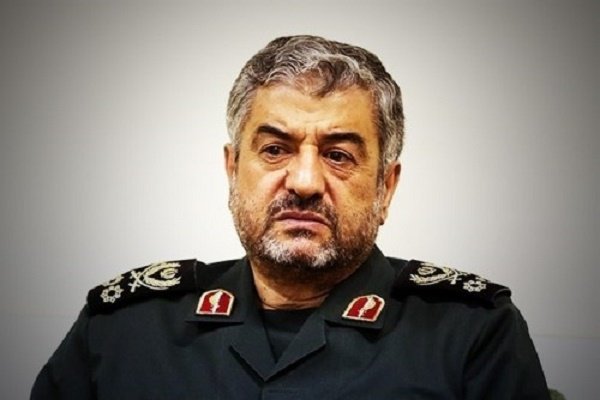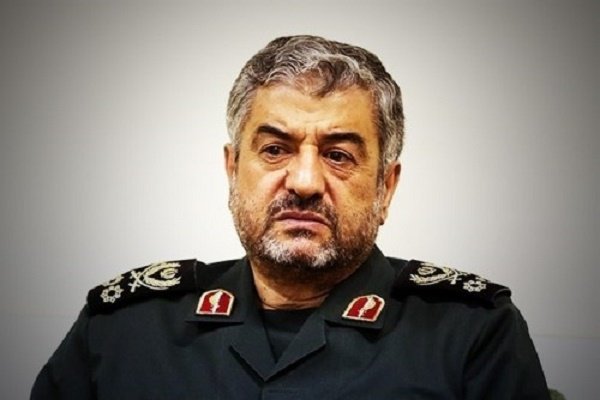 IRGC commander has said it is quite disturbing to see that some officials turn to outside and especially to the West for solving country's problems.
Maj. Gen. Mohammad Ali Jafari who was speaking to a meeting of a ceremony to honor fallen soldiers during Iran-Iraq War of 1980-88 on northeastern provincial city of Bojnord on Tuesday, quoted Leader's remarks on infiltration by the western countries into Iran's affairs and viewing the west with optimism and euphoria; "post-JCPOA possibilities of infiltration are the greatest such threat to the existence of the Islamic system, to which some of government officials underestimate the threat and seek solutions from outside the country to pressing problems of the economy," he told the meeting, "in no Islamic country would we see a ruling regime which succeed by relying on the west and attained technological advancement, since reliance on the west and the US had nothing for the optimists than humiliation and defeat, along with shattered hopes which had been source of frustration and disillusionment."
Maj. Gen. Jafari voiced grave concerns about such optimism expressed or covered by thin layer of caution in the government officials' conducts; "according to the Leader, the Great Jihad is defying the enemy, and trusting the west is at best naïve and at worst, strategic error of judgement," he told the meeting.
He believed that Iran enjoyed secure borders which was a boon for the nation achieved by pure bloods shed form the youths fighting for their honor during the Imposed War; "now the Islamic Republic is a great defense hegemony in the region to which nation contributes to strong belief and spiritual stamina which evades comparison to any hardware capabilities of the enemies," Jafari told the meeting.
"The Revolution sustained numerous conspiracies seeking to destroy its ideals and curb its spread to beyond borders; public support for the system however has been in the forefront whenever any threat targeted the Revolution and the system emanating from it; the Sacred Defense provides such an example where the enemy conceded humiliating defeat," he concluded.