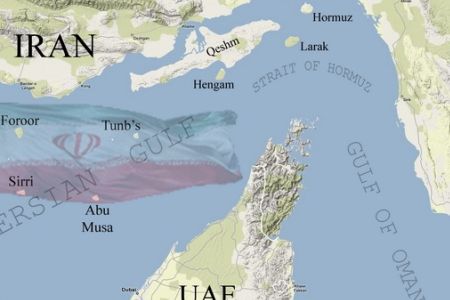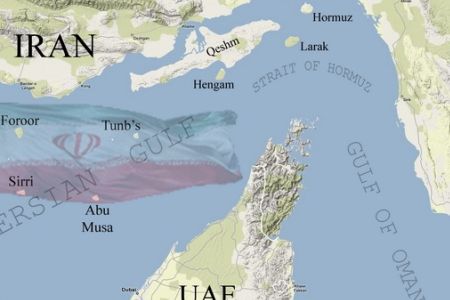 Iran's Islamic Revolution Guards Corps (IRGC) has replaced the UAE flag raised on the southern part of the Persian Gulf island of Abu Musa with and Iranian one.
Iranian military officials announced that the Emirati population of the island raised the UAE flag as a sign of Abu Dhabi's ownership of the island in violation of Iran's sovereignty, a report on the Donya al-Watan website said.
The IRGC naval forces lowered the UAE flag on Sunday, replacing it with an Iranian one.
The report added that Emirati and US naval forces repeatedly violate Iranian territorial waters in the southern part of the island in the absence of proper deterrent action.
The IRGC controls the oil platform in the south of the island and prevents UAE naval forces from approaching Abu Musa waters, which are regarded as Iranian territorial waters, the report said.
Iran rejects the UAE claims on the three Persian Gulf islands of the Greater Tunb, Lesser Tunb and Abu Musa, saying they are an "inseparable" part of the country's territory.
The three islands in question have historically been part of Iran, proof of which can be found and corroborated by countless historical, legal and geographical documents in Iran and other parts of the world.
The islands temporarily fell under British control in the 1800s but were returned to Iran on November 30, 1971 through a legal procedure that preceded the establishment of the United Arab Emirates as a state.
Iran has repeatedly announced readiness to hold direct talks with UAE officials regarding the misunderstandings over the implementation of the 1971 Memorandum of Understanding.