Technology
IRGC Navy's Communication Systems Impenetrable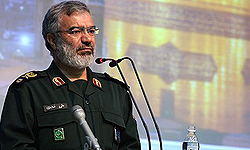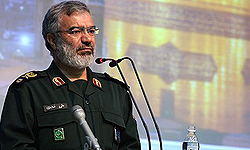 Commander of the Islamic Revolution Guards Corps (IRGC) Navy Rear Admiral Ali Fadavi said his forces have adopted the necessary measures to confront enemies' spying operations against Iran's military communication tools and systems.
Addressing a group of the IRGC Navy personnel in Iran's Southern port city of Bandar Abbas on Saturday, Fadavi said the communication systems which have been developed by the aliens are means of control against other nations since they have been designed to be vulnerable to their makers' hacking efforts.
This means that communication systems and devices should all be indigenized to have better security, he added.
"Creation of a safe and secure contact system is on our agenda, and we have taken great and good steps to that end," the commander said.
Western military analysts say they are stunned by Iranian experts' high capability of cyber defense and cyber attacks.
In July, Iran's Minister of Communication and Information Technology Reza Taqipour announced that Iran has successfully confronted sophisticated spy malwares and thwarted all cyber attacks against the country's infrastructures.