Iran
North America
IRGC Official: Washington Humiliated by Iran's Capturing of US Drone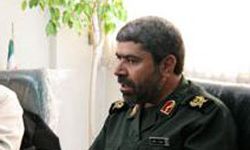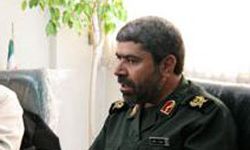 A senior official of the Islamic Revolution Guards Corps (IRGC) praised the country's Armed Forces for hunting an intruding US drone over the Persian Gulf, and said Washington was humiliated by the move.
The IRGC's measure to capture the US drone that was a ScanEagle brought victory for the Islamic Revolution and humiliation for the US, Head of the IRGC Public Relations General Ramezan Sharif said on Thursday.
He also said that the US military officials will have to confirm, sooner or later, that the drone captured by Iran two days ago belongs to them.
Sharif made the remarks in reaction to the US claims that the spying drone captured by Iran does not belong to the United States.
When commanders of the US Navy rejected holding such a drone, another US official announced that the Iranian state TV has broadcast the images of that drone, Sharif said.
Iran announced Tuesday that it has hunted a new US drone over the country's airspace.
Commander of the IRGC Navy Rear Admiral Ali Fadavi announced that his forces captured a US ScanEagle Unmanned Aerial Vehicle (UAV) over the Persian Gulf after the drone violated the country's airspace.
The UAV which had conducted several reconnaissance flights over the Persian Gulf general zone in the past few days was caught and brought under control by air defense units and control systems of the IRGC Navy.
ScanEagle is a small, low-cost, long-endurance unmanned aerial vehicle built by Insitu, a subsidiary of Boeing.
As standard payload ScanEagle carries either an inertially stabilized electro-optical or an infrared camera. The gimbaled camera allows the operator to easily track both stationary and moving targets, providing real-time intelligence.
Capable of flying above 16,000 feet, the UAV has also demonstrated the ability to provide persistent low-altitude reconnaissance.
The development came exactly a year after Iran announced on December 4, 2011 that its defense forces had downed a US RQ-170 drone through a sophisticated cyber attack.