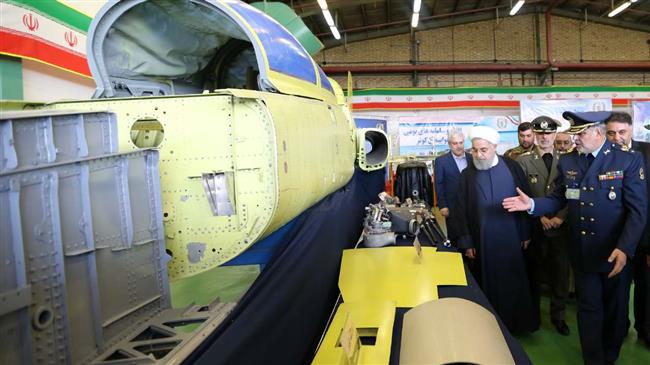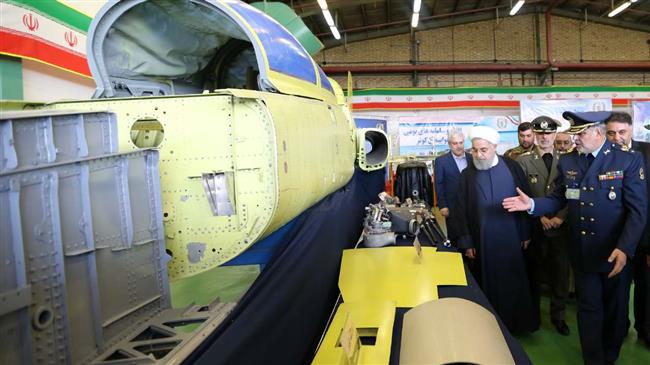 Iran's Islamic Revolution Guards Corps (IRGC) says the development of the country's defense and deterrence capabilities is an indispensable strategy of the Iranian Armed Forces.
In a statement issued on Wednesday marking the anniversary of the National Defense Industry Day, the IRGC said four decades of sanctions against the country since the victory of the Islamic Revolution have proven ineffective as Iran is now "the anchor of defense power and deterrence in the region."
The statement added that Iran "has now reached such a level of defensive deterrence that prevents the sworn and bellicose enemies [of the Islamic Republic] from [carrying out] any adventurism or threatening to invade" the country.
The IRGC said Iran's enemies, led by the US, Israel and Saudi Arabia, are bent on plotting against Iran in a bid to restrict its development.
It stressed that by relying on the guidelines of Leader of the Islamic Revolution Ayatollah Seyyed Ali Khamenei, the country will give an "unforgettable lesson" to anyone seeking to pose a threat to the Islamic Republic.
Iran on Tuesday unveiled its first domestically designed and manufactured fighter jet named "Kowsar" on the eve of the National Defense Industry Day.
The aircraft conducted its first public display flight during a ceremony in the presence of President Hassan Rouhani, Defense Minister Brigadier General Amir Hatami and other senior military officials.
The fourth-generation Iranian fighter jet is equipped with "advanced avionics and fire control systems" and can be used for short aerial support missions.
Over the past years, Iran has made major breakthroughs in its defense sector and attained self-sufficiency in producing military equipment and hardware despite sanctions and economic pressures on the country.
The Islamic Republic maintains that its military power is solely for defensive purposes and does not pose any threat to other nations.