Iran
IRGC Slams US Aircraft Carrier's Provocative Moves after Sailors' Seizure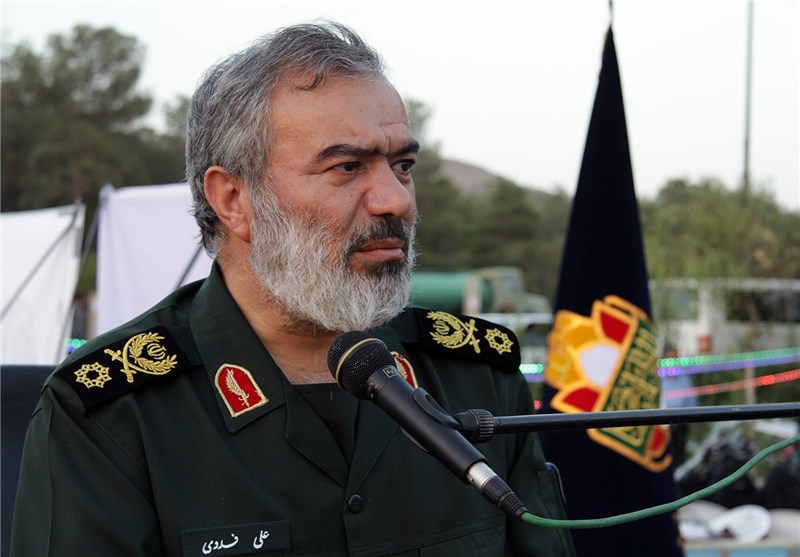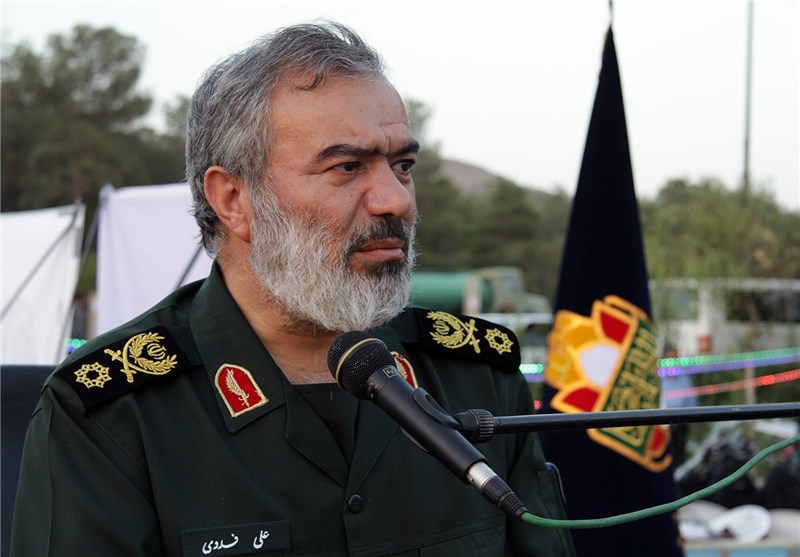 A US aircraft carrier took "unprofessional" actions for 40 minutes after the IRGC captured two American intruding vessels in Iran's territorial waters in the Persian Gulf, the Islamic Revolution Guards Corps Navy Commander Rear Admiral Ali Fadavi said Wednesday.
Speaking at a televised interview, the top commander said the US forces made provocative "maritime and aerial" moves in the region after seizure of the American troops, which he said shows their lack of commitment in ensuring security in the region.
"Unfortunately, we saw that the US aircraft carrier demonstrated unprofessional behavior for forty minutes" after the IRGC seized the sailors, Fadavi explained.
The commander noted that the aircraft carrier's 40-minute maneuvers were "100-percent controlled" by the IRGC's timely action.
Pointing to the diplomatic contacts about the incident, Rear Admiral Fadavi said Foreign Minister Mohammad Javad Zarif has adopted a "firm stance" when US Secretary of State John Kerry made a phone contact with him.
Foreign Minister Zarif has made it clear that the US sailors had entered into Iran's territorial waters and that the US needs to "make and apology", Fadavi noted.
The IRGC Navy commander added that the next decisions will be made after receiving the hierarchical orders.
10 US navy troops -nine men and one woman on board two military vessels- were captured near the Iranian island of Farsi in the Persian Gulf on Tuesday.
According to the IRGC, he USS Harry S. Truman aircraft carrier had been patrolling southeast of the island in the international waters when the Iranian forces seized the two boats, while the French aircraft carrier Charles de Gaulle had been also patrolling in the international waters northeast of the island at the time of the seizure.